The love of a sister is unmatchable. She is there to protect, love, care and scold. A sister is like a parasol and provides shelter from every sorrow and setback that comes in life. She is someone you can always count and rely on. A secret keeper, best friend and a sister, she is like a rainbow of different colors all of which intermingle to give a beautiful combination. Due to our busy schedule, we hardly get time to show our affection to sister. We somehow start taking her for granted. However, you can show her the love by simply sending her warm wishes at the start of the day. It will instantly uplift her mood and she will carry her day with a big smile on her face. Here, are some of the best good morning wishes you can send to your sister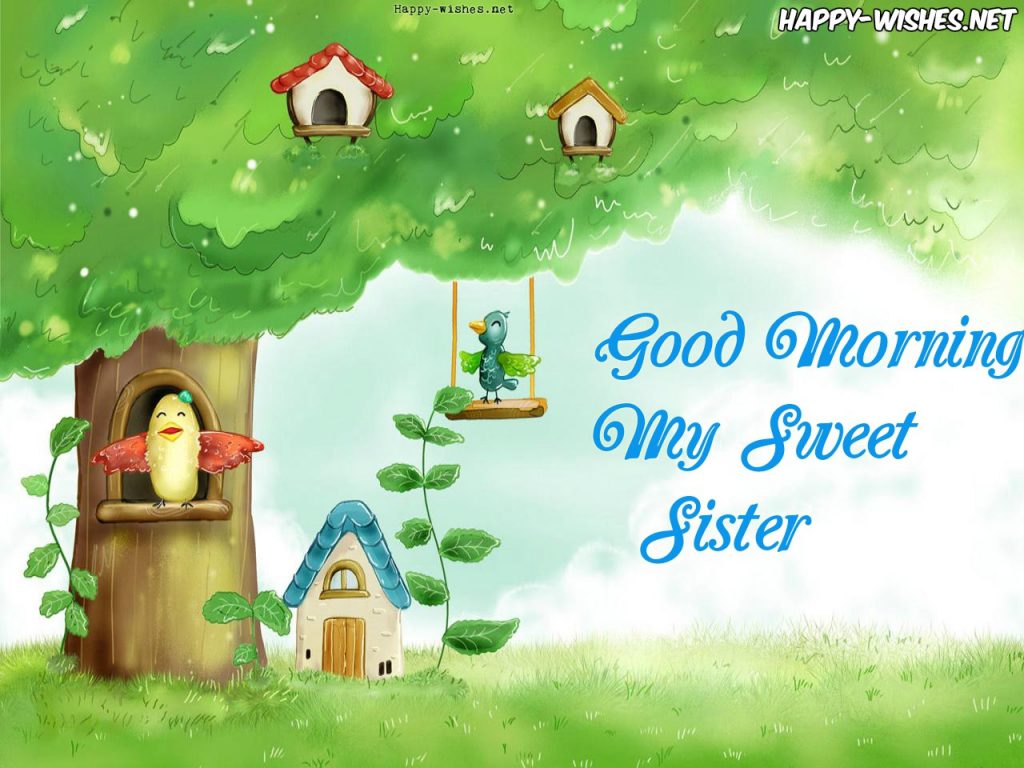 30 Good Morning Wishes for sister
I may not say it enough and I may never show but you mean a lot to me. I don't know what I'd do without you by my side. I love you. Good morning my beautiful sister.
I never believed in angels until God gifted me with a beautiful sister like you. You will always be special for me. Good morning.
From protecting me from Mom's punishments to scolding me secretly you have not only been my elder sister but a mentor. I thank you for always treating me the way I deserved. I owe myself to you. I love you. Good morning.
I don't need much people with me around but few of my friends and most importantly my sister shall be enough for me to deal with every obstacle in life. I love you sister. Good morning.
Inspirational Good Morning Wishes for Sister
Life is all about falling, learning from the setbacks and getting up even stronger. I wish that you always come back stronger than ever. Good morning, sister!
There is only a single difference between a loser and a winner; a loser laments while a winner works. Be a winner and keep grinding. Good morning, baby sister.
Obstacles are kind of a God's reminder to keep you in check, to remind you what it feels to be alive. Never give up. Good morning.
You will never be forlorn if you know how to play the game. Life may throw lemons at you but what matters is that how you handle with them. Good morning beautiful sister!
Your ambition should always be in front of your eyes. Never deviate from what you want and hustle till you reach the goal. Good morning!
There is nothing in this world that cannot be achieved with patience, dedication, hard work and grit. Keep grinding. Good morning sister!
Our life has never been a cake walk and we have seen a lot of seasons together. Life is meant to change seasons and I want you to believe in yourself and your strength like you always did. You are one of the strongest women I have come across. Good morning.
Revenge is for the fools. Rise high and show them your worth. Good morning!
Life is all about taking risks because comfort zone yields nothing. Push yourself and become a better version each day. Good morning.
We only get this life once and so make sure that it is worthwhile. Do not waste time on thinking about the past but work hard in the present till you create the future you dreamt of. Good morning.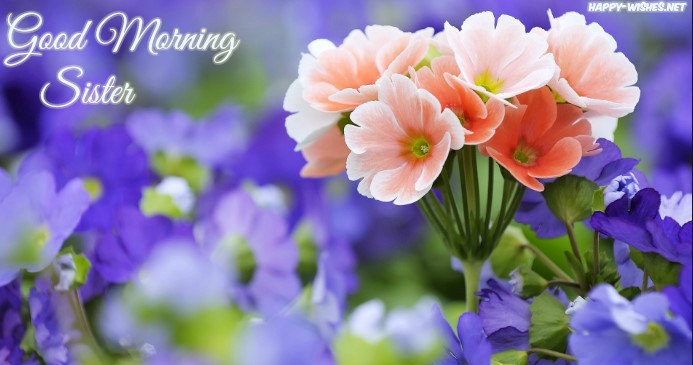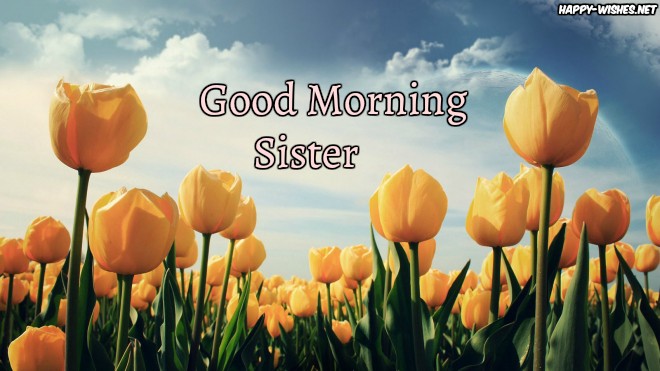 Loving Good Morning Wishes for Sister
They say that the world may turn back and never look at you in adversity but your sister. You proved it right. Thank you for always being there for me. Good morning. I love you!
I still cherish the times we spent together in childhood from building snowman to stealing cookies we have always been partners in crime. I miss you. Good morning sister!
I am the luckiest brother in the world because I have a sister with a heart of gold. Good morning.
Words are less to describe what you mean to me. I just want to say that being an elder sister you will always be my go to person. I will always run to you no matter what because I love you. Good morning.
There was a time when we used to fight mindlessly over tiny things and today we make out time to talk to each other. Life has changed but I am glad our bond is still the same. Good morning!
Morning wishes to the most beautiful sister in the world. I love you!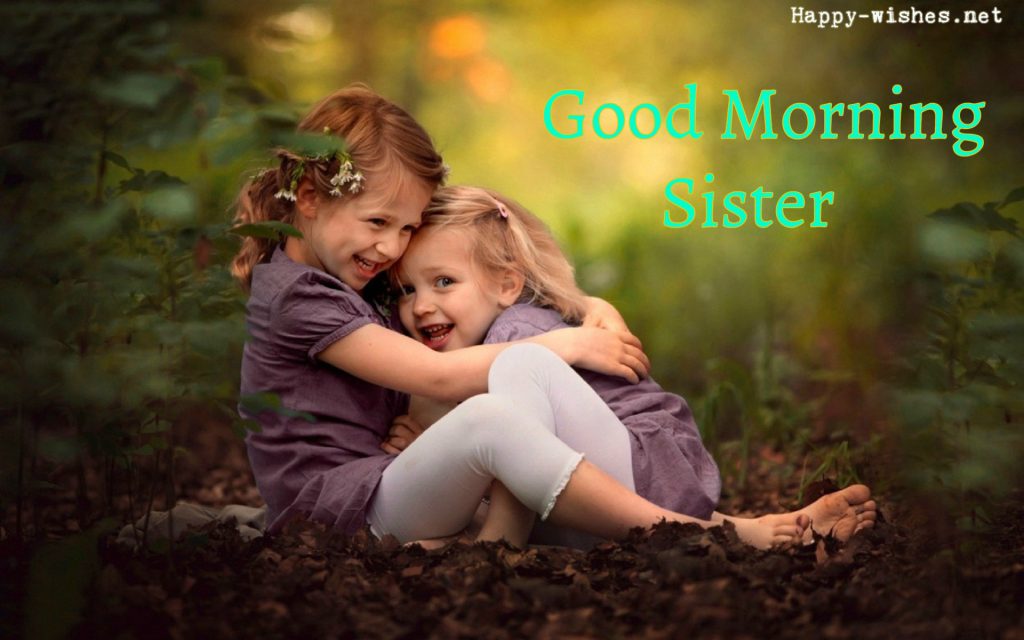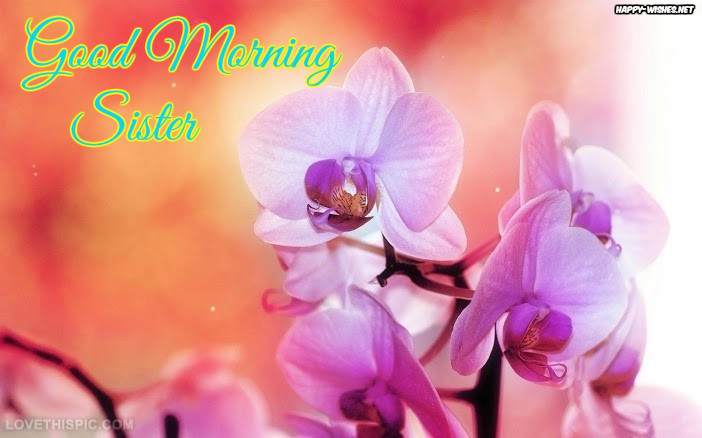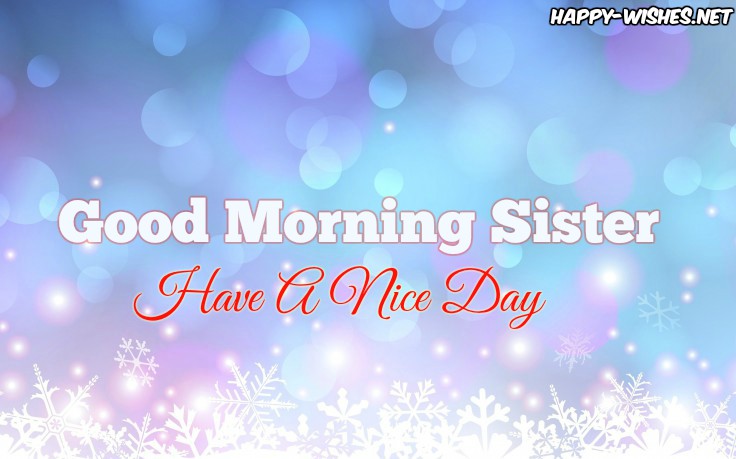 Funny Good Morning Wishes For sister
The sun has risen to welcome the new day but I know my sister is still busy planning her wedding in dreams. Good morning!
You are my sister so I have got every right to annoy you for a lifetime. This is just to remind you that I will never stop bugging you out of nowhere. Good morning moron!
This is just to let you know that I am still the favorite child of Mom and Dad. Hope it makes your day a little better. Good morning!
You have not changed at all. You were annoying then and you are annoying now. Good morning!
I miss your loser face. I miss our fights and you losing it from me. Oh! The good old days. I wish I could relive them to see you lose once again. Good morning!
Being your elder brother I have got this privilege to roast you every now and then. Keep this in mind. Good morning.
I hope apart from your aging your sarcasm level has also improved. Good morning!
Good morning to the sleepiest person alive. When are you exactly going to change? I miss you sleepyhead.
I miss our fights and you crying in the end. I hope you don't cry much now but I want you to know that I am still as strong as I was in case if you are thinking of another fight. Good morning!
Warm Good morning Wishes to the sleeping princess. Get up and rise. The world is waiting for you already!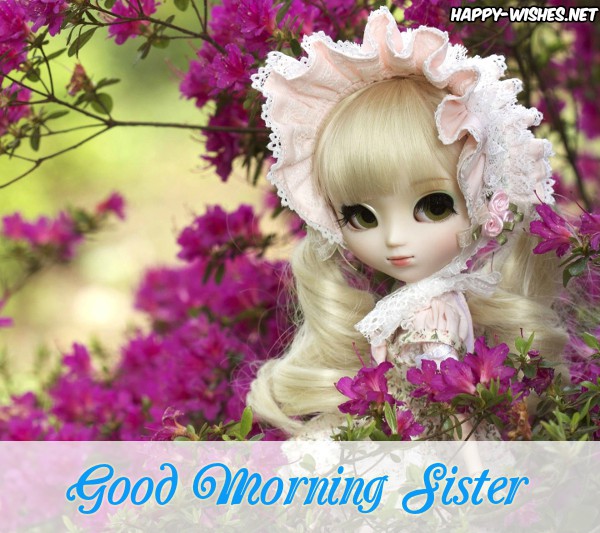 Good Morning Sister with cute-backgrounds