Monday is one of the most dreaded as well as the most welcomed day of the week.
They say there are two types of people. Some who never want the weekend to end and others who are always waiting for the week to start. No matter which category you or your loved ones fall in, there is always a way to start your Mondays with a sweet message.
For those of you who are looking for some encouragement, enthusiasm, and hope, we have some inspirational messages that will pump you and make you charge into the week. You will welcome Monday as well the rest of the week with abundant determination. And for those of you who dislike Monday with all your might, we have some funny messages that will help you get through the week. Either way, you can choose from these messages and share them with your loved ones.
Motivational Good Morning Monday Quotes
Always believe that something wonderful is right around the corner. As you start your day tomorrow, may you achieve everything you ever wished for in this week. Have a brilliant Monday.
The first thing you need, to be successful, is to fall in love with leaving your bed early during the day. Have a nice Monday.
Your work is a great part of your life, so you need to love it and look forward to it every day. I hope you have a great start to the week.
Make Mondays a start to something truly fantastic. Have a good day.
This is your Monday morning reminder that something wonderful to going to happen to you soon.
This is your Monday morning reminder that you are amazing and deserve all the unicorns and rainbows in the world.
When life gives you lemons, make lemonade. When life gives you Monday, dip it in enthusiasm and make yourself productive.
Put on your positivity goggles and rock the day! You are no less than a rockstar and you have nothing to fear. Have a great Monday.
New week, new goals, new challenges, new highs, new achievements but the same old focus and determination. Have a great Monday!
Whether it is Monday or Sunday, remember that God loves you enough to wake you up to a new day every day. Have a nice day.
No matter how you feel today be thankful that you woke up to a new day. Have a great Monday.
A Monday offers you a fresh start to life. Take it in your stride and break all barriers. There is nothing to stop you. This day belongs to you. Wishing you a great Monday.
Start your Monday with a broad smile and open heart and the world will be there at your feet. Happy Monday to you.
Obstacles are for those who like excuses and weekends are for those who like being lazy. A warrior like you is made for Mondays. May you have a great day and week ahead.
Happy Monday! Cheers to the 52 days of fresh opportunities that god bestows upon us in a year.
May this Monday bring in success, love and gratitude to your life. May you open your eyes to a new ray of hope today. Happy Monday!
I couldn't be there to wish you a happy Monday, so I am sending you this message to remind you that you are amazing and you will have a fantastic day today.
Monday is like a fresh start to the week. You can set the whole week in motion if you have a great Monday. I hope you have a nice day today.
A happy Monday wish for a beautiful and happy soul.
It is just another day of the week when the world gets to see how awesome you are. Have a great Monday!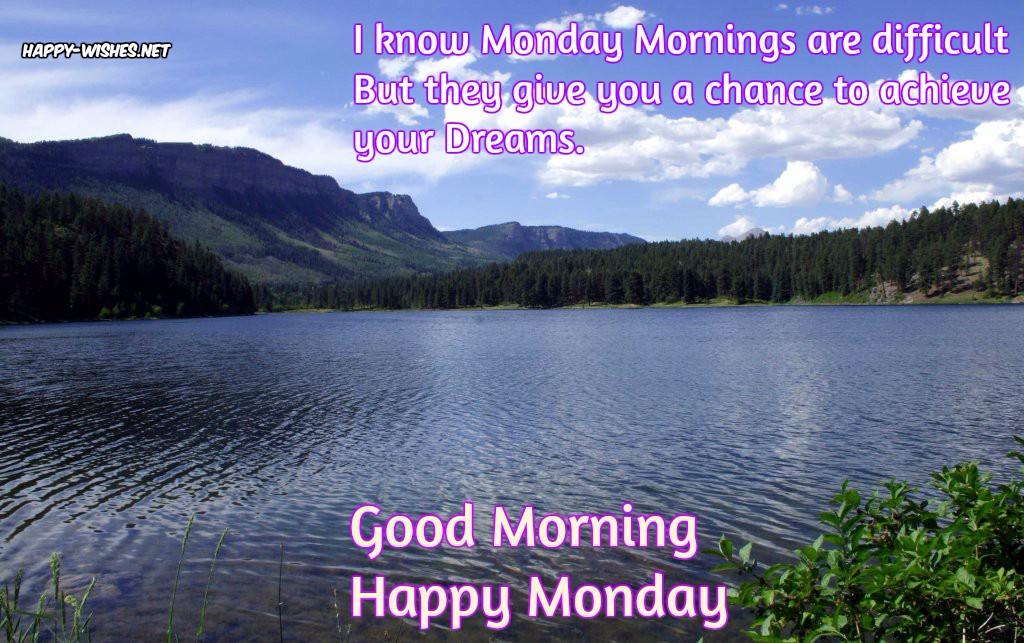 I know Monday mornings are difficult.
But they give you a chance to achieve your dreams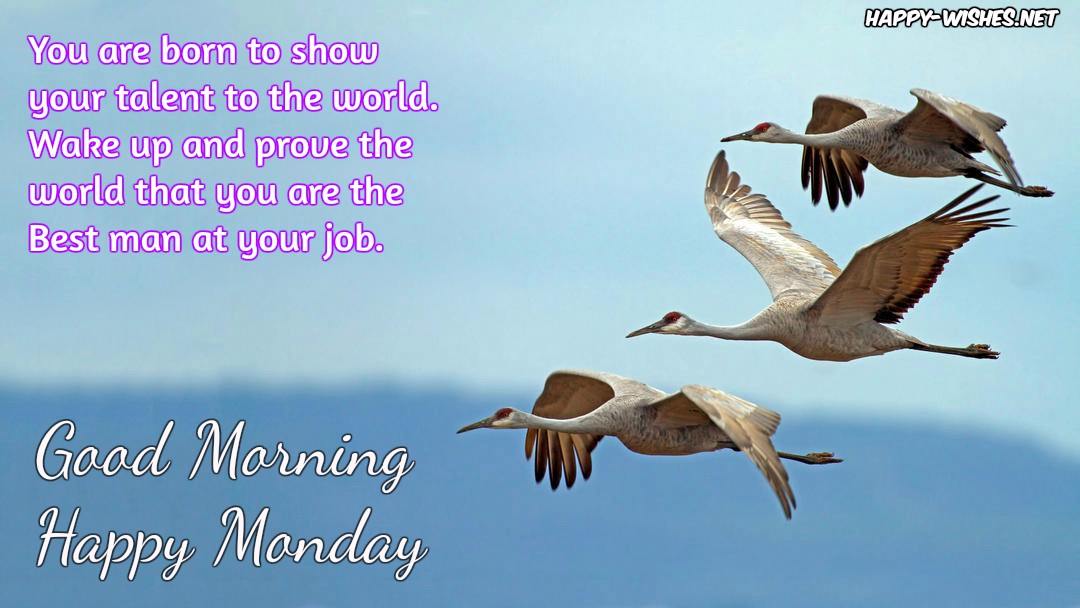 You are born to show
your talent to the world.
Wake up and prove the
the world that you are the
Best man at your job.
Good Morning Happy Monday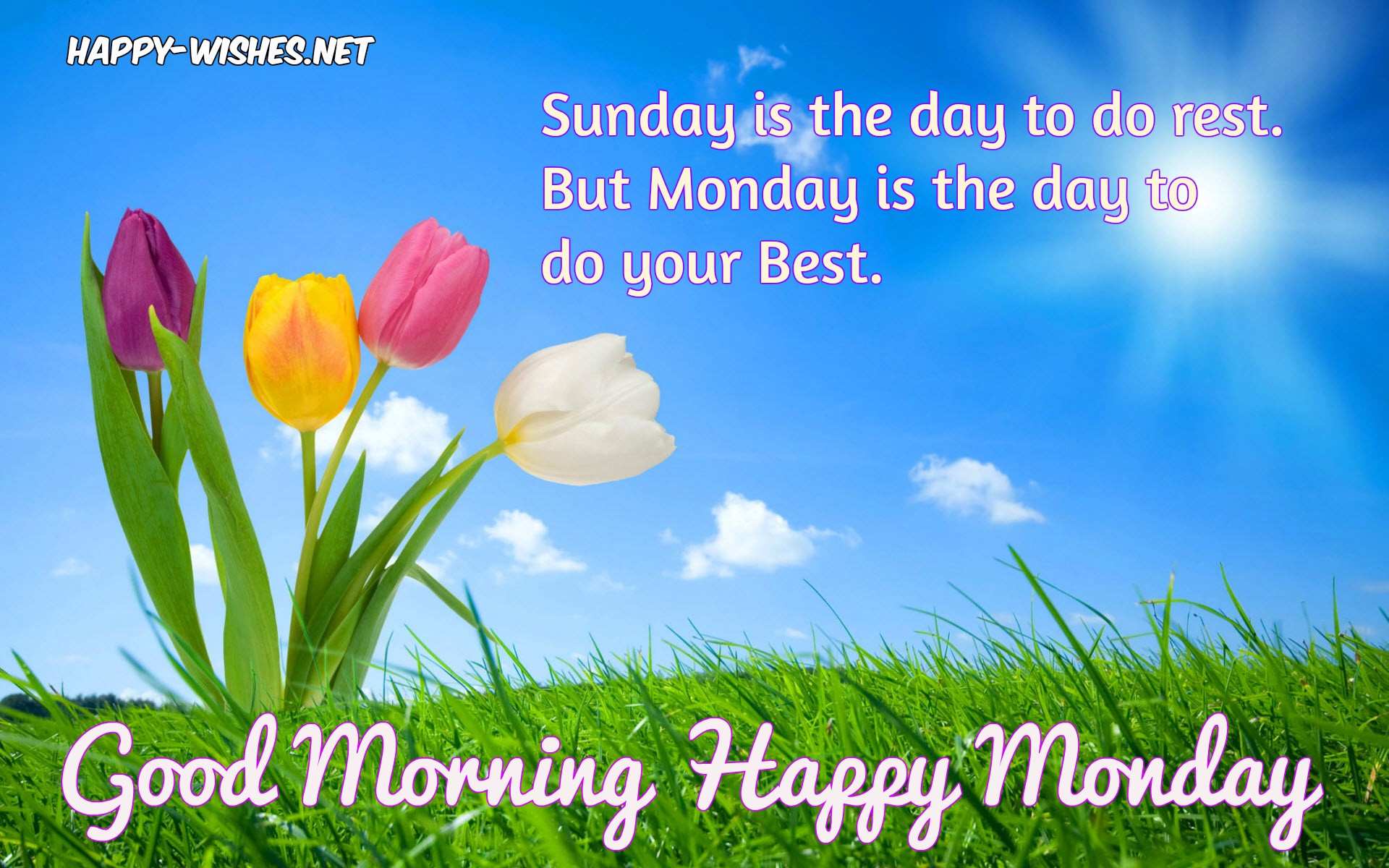 Sunday is the day to do rest.
But Monday is the day to do your Best.
Good Morning Happy Monday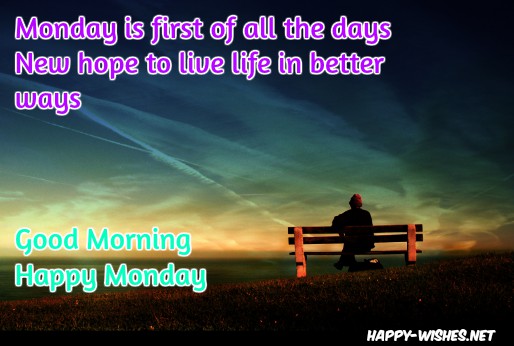 Monday is first of all the days
New hope to live life in better ways
I know that Monday mornings are challenging
Wake and show the world how tough you are.
Good Morning Happy Monday.
Funny Good Morning Monday Quotes
If you were allowed to break up with Mondays, we would find you single all your life. Happy Monday to you!
The genie asked me for three wishes last night. I asked for all Mondays to be erased from my life. Clearly, I was dreaming.
Wishing everyone else in the same boat as me, a dreaded Monday.
I wish Monday would go on a holiday, get lost somewhere and never come back.
Every Sunday I go to sleep with the same hope in my heart as Cinderella did.
Every Monday I wake up feeling like Cinderella's evil step sister.
When life gives you Mondays, throw it in the bin and run in the opposite direction.
May your boss be sweet, your coffee be strong and your Monday be short.
I wish Mondays were like a delivery person so I could ask them to come back at a later time.
I don't understand how people can 'rise and shine' on Mondays. I can barely open my eyes to shut the alarm.
It is high time that the world realizes that Monday's should be given a makeover or an app upgrade and be turned into Fridays.
Who said that Mondays have to always be bad? Let's be a rebel and make it great instead.
Why should you be nice to everyone on a Monday?
Because going to jail is not all that easy!
Monday is nothing but a clone of Lord Voldemort.
My life was going great, my heart was in the right place, I was smiling, and feeling like a unicorn. Until the clock struck 6 and I woke up to a Monday morning.
Sundays should come with a warning that sleeping would lead to a Monday morning.
Some days the birds are chirpy, the trees are green and the sky is blue. Other days it's just a Monday.
Good Morning Monday Pictures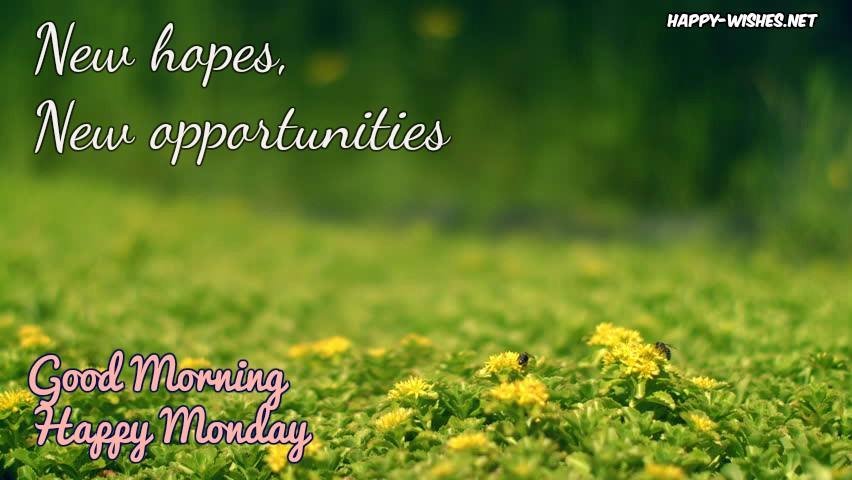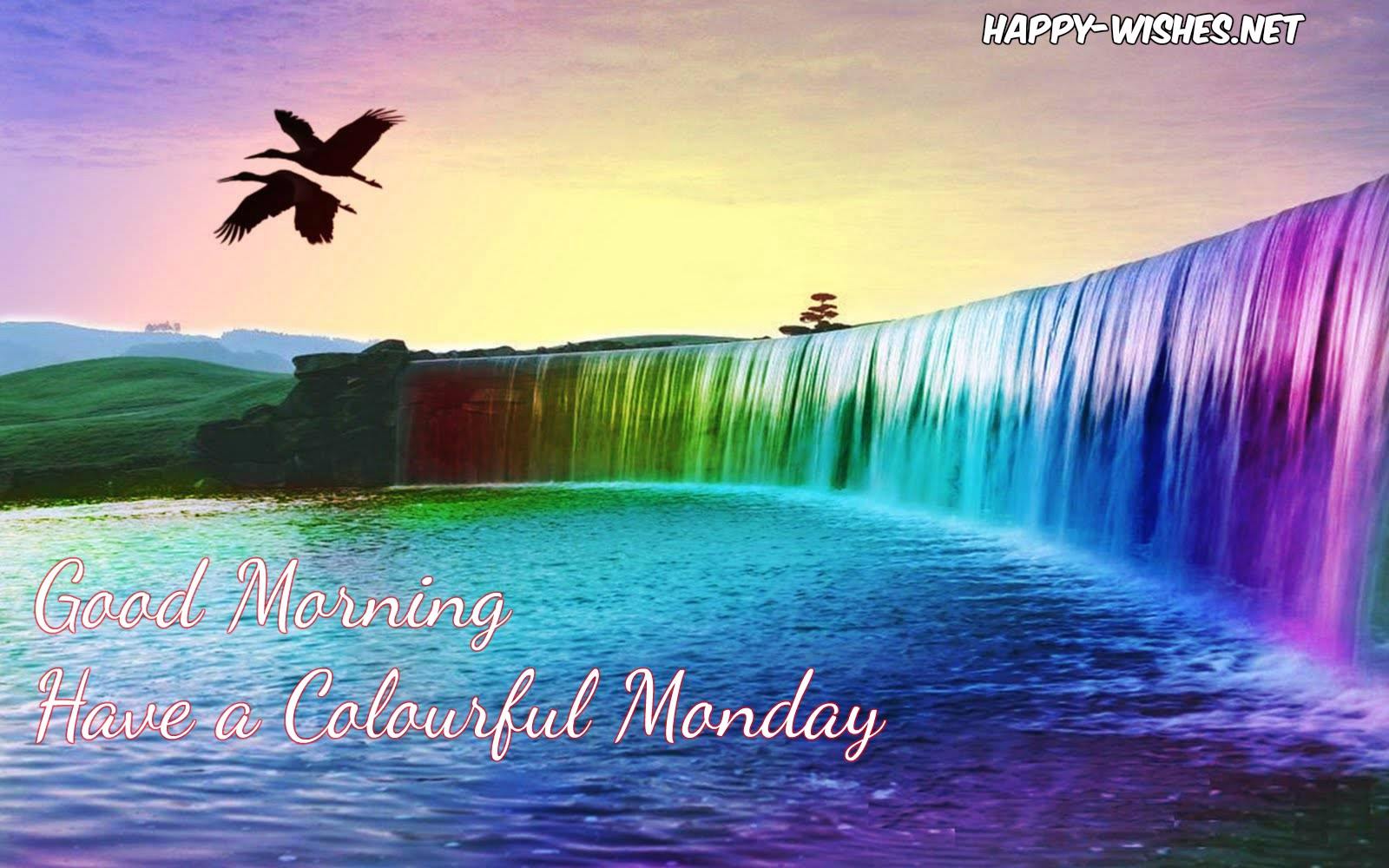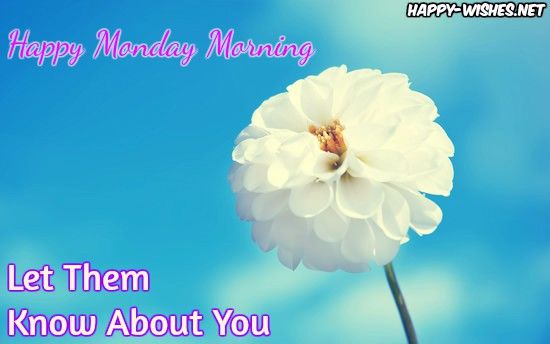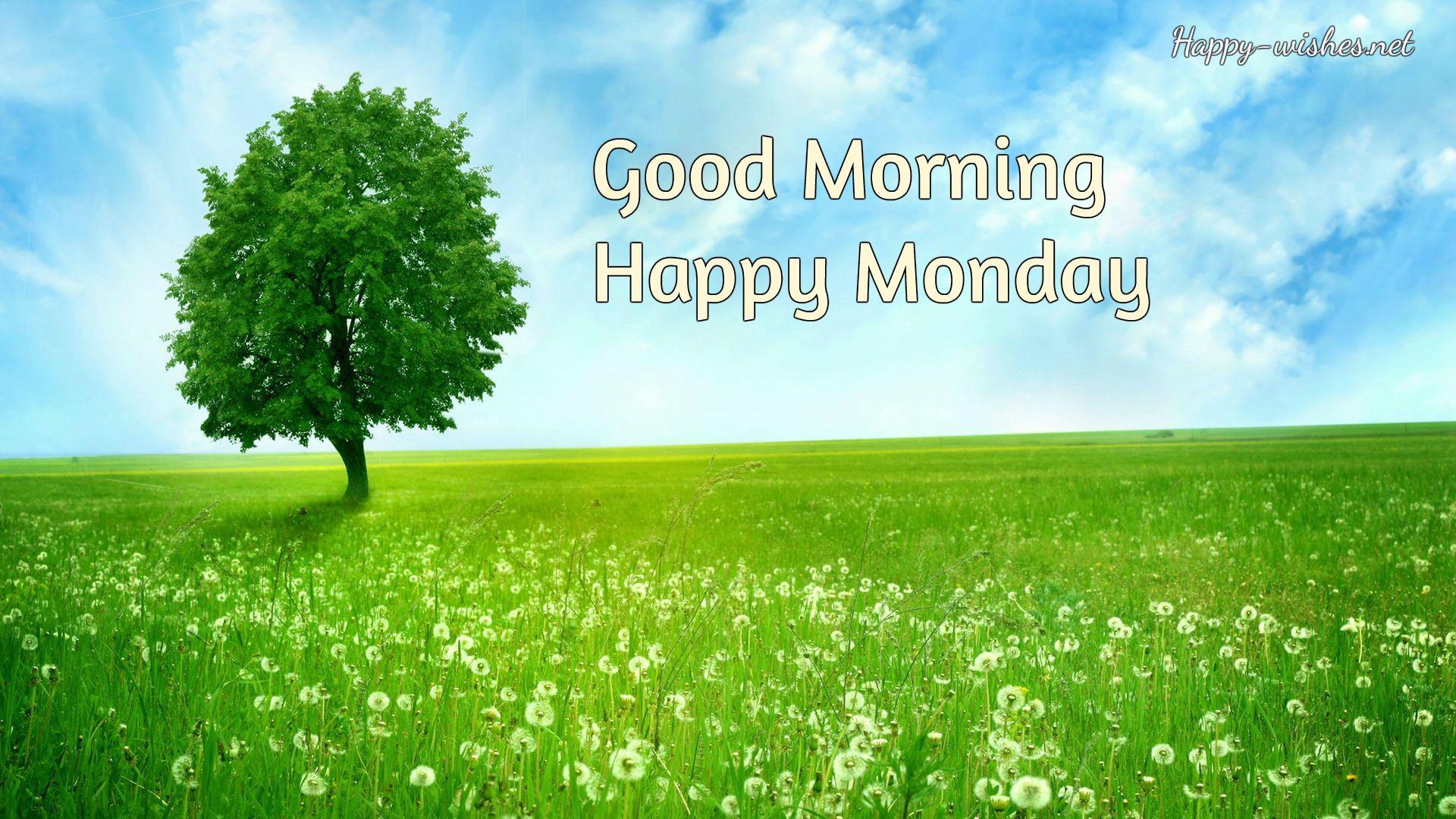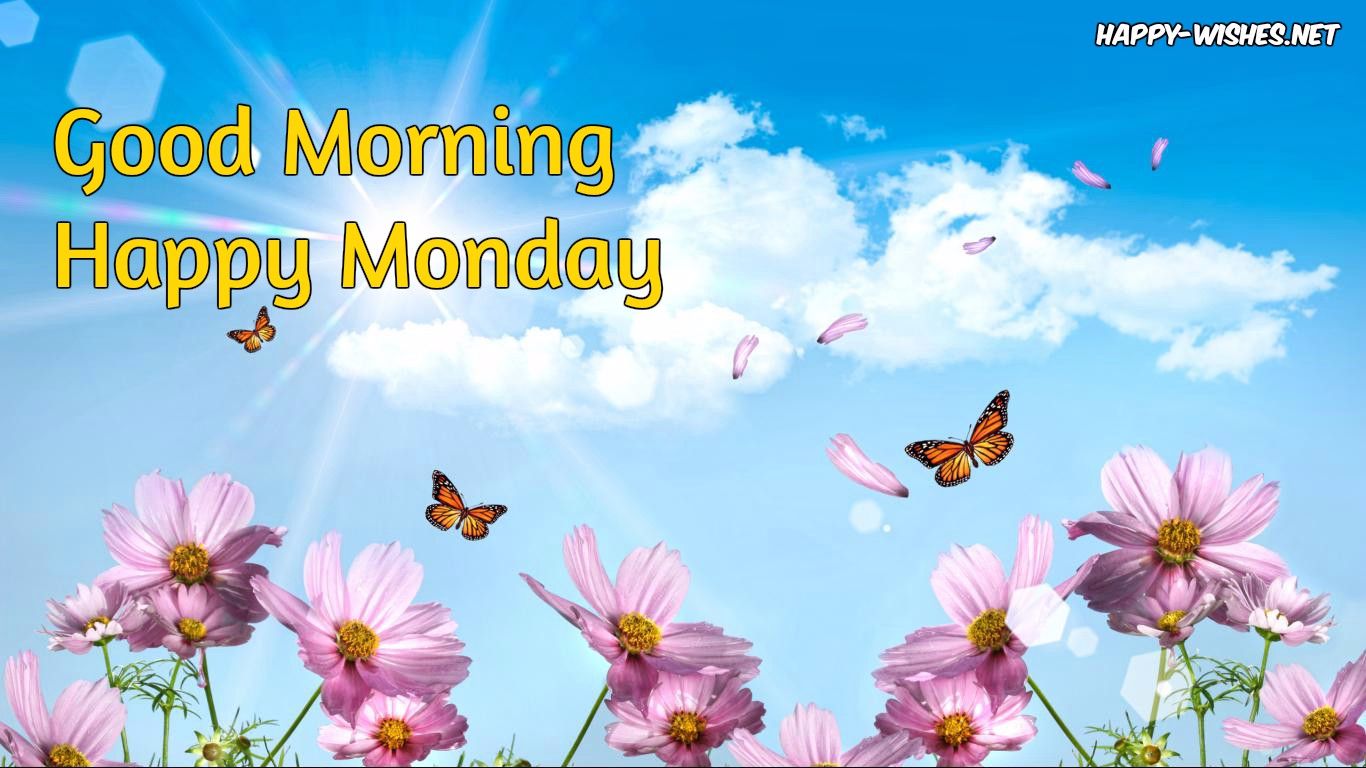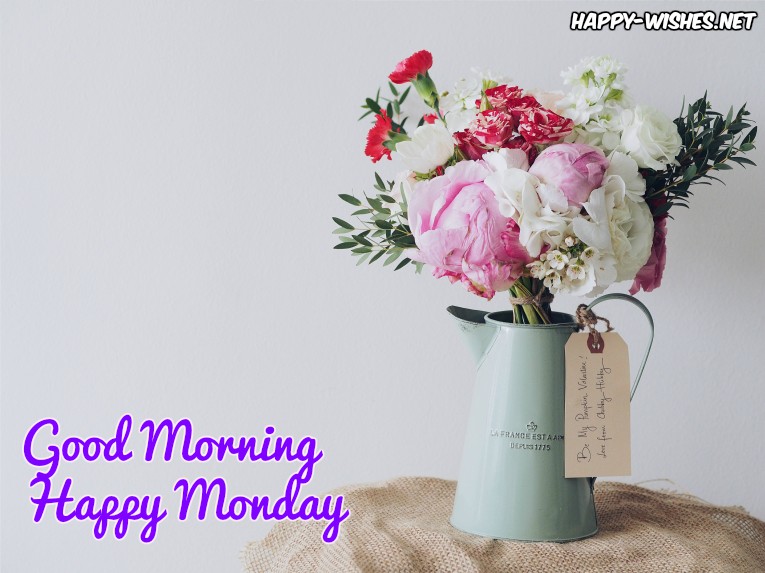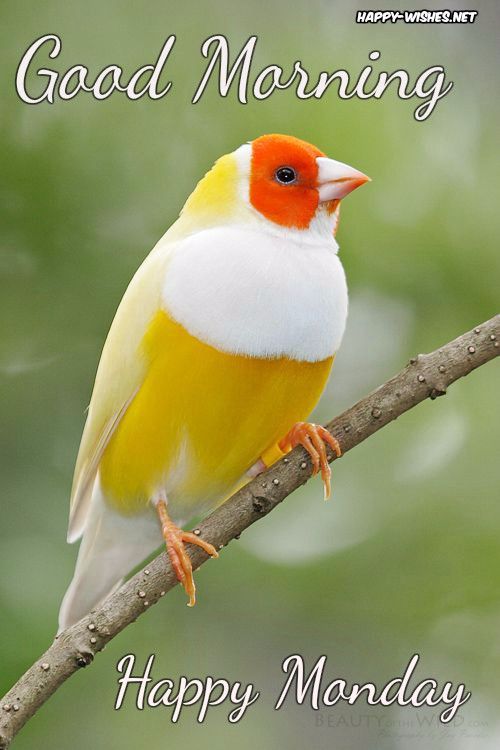 These are all very nice and inspirational Good Morning Monday messages & Images. These messages will make you ready for the challenges of Monday. You may also like our other articles like good morning messages on Sunday.