Uncles and Aunts are one of the loving members of the family. You do no meet them often, but they always love you so much that you remember them till the next meeting with them. An uncle gives you so much money to spend,  and aunt cooks delicious food for you and she doesn't get annoyed when you diminish her make up kit. If you want to show your love to your uncle and aunt. Then you can give her all the best on this valentines day. We hope you guys will like all of these wishes.
Happy Valentine's Day Wishes For Uncle
Uncle, I love you like Holidays, Because they also don't come often but when they come they bring a lot of happiness for me.
Happy Valentine's Day
Thank You, Uncle, for being a source of unconditional love and countless happiness in my life.
I love your uncle, for all those moments when you have saved me from being Beating up by my mother and scolding by my dad.
I love you so much Because you are you are soft in emotion But strong in relation.
I feel Blessed as a niece,
Because my Uncle is a masterpiece.
After I Found a Friend in My Uncle. Sometimes I Complain To My friends That They Should Be Like My Uncle.
Thank you, uncle, for not just tolerating my naughtiness but forgetting them too.
You are the best Uncle in the world because to make me smile you don't need to make funny faces, just your presence is enough.
A Hug from you Heals my soul more than anything in this world.
Happy Valentine's Day Uncle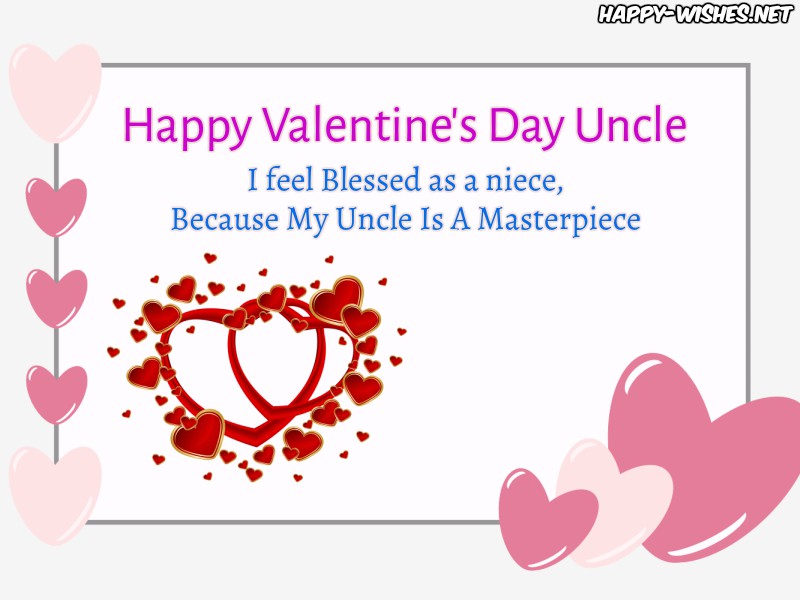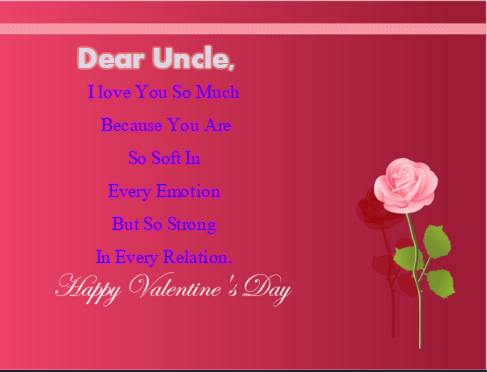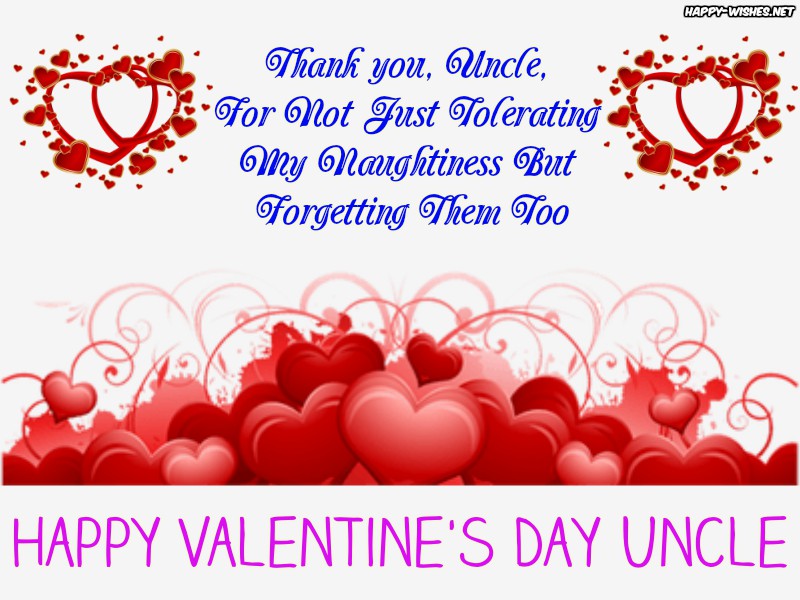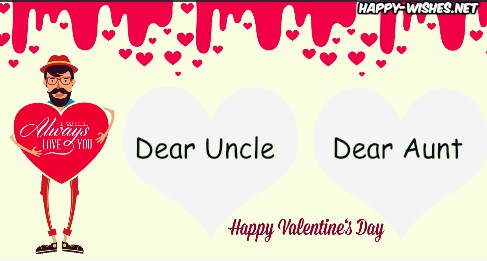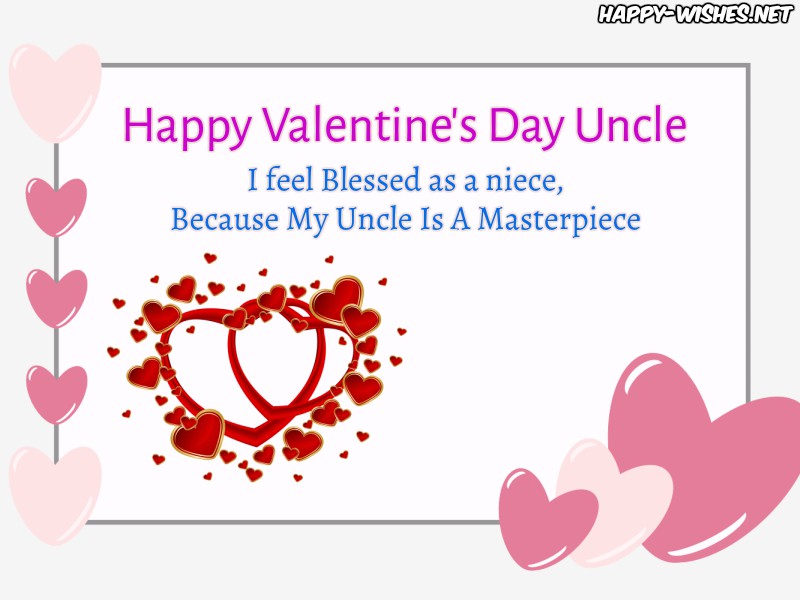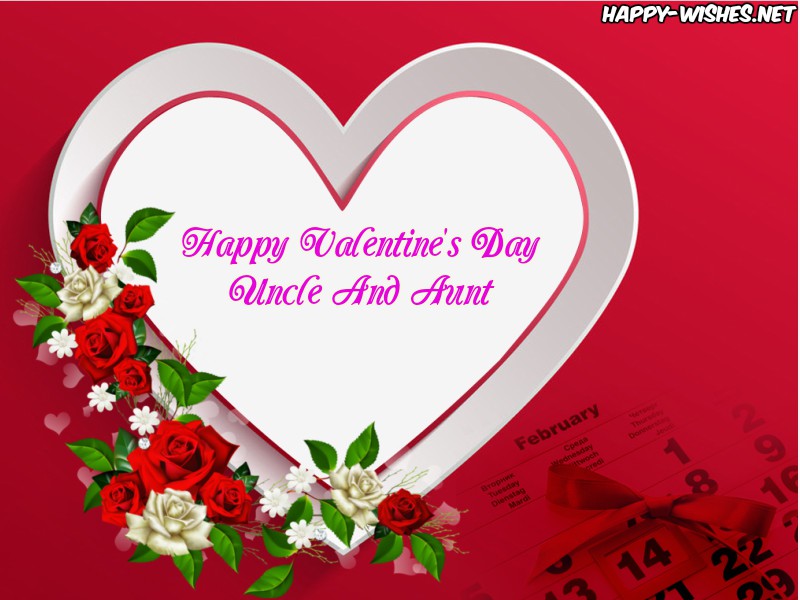 Happy Valentine's Day Wishes For Aunt
You are caring for parents
And you are loving as friends
I love you so much my ant.
You are my guide, my pride, and always on my side.
Love you, Aunt.
Sometimes I can't listen what you are saying because I get mad about the melody of your voice.
You care for me, you order me, or get angry with me, you will always look beautiful to me.
We do not meet every day
But I Miss You every day.
Your love is 3D Aunt. It can be seen in your eyes, can be listened from your words, and can be felt in your behaviour.
Happy Valentine's day coolest aunt by behaviours, and the hottest aunt by looks.
Happy Valentine's Day To My Caring, loving, and Darling Aunt.