Death anniversary and condolence messages and quotes are for those people who are no more in this mortal world. These messages and quotes are sent at the time of the deceased person's death anniversary. The deceased person could be anyone, it could be your dear and near ones, friends, family or relatives. These messages and quotes are sent to the family members of the deceased person to comfort and console them on account of the death of their loved ones.  You must send the messages in an appropriate way and in a polite manner. This ethic should be followed by you since death anniversary quotes and condolence messages are very sensitive. It must comfort, sooth the reader through your heartfelt sympathetic words.
Our collection of quotes and messages are suitable for occasions like death anniversary or during the death of a person. If you want to send messages to console your near and dear ones then you can choose messages from our website. Our collection of messages are for those person who want to console their known person on account of death of their loved ones but don't have appropriate words to express their feelings of grief.
Death anniversary Quotes, Condolences Messages
Some of the examples of Death anniversary quotes and condolence messages are:
It is the death anniversary of your Mother, don't feel sad instead remember her memories and the love which she has spread everywhere.
Your wife is no more with us. Please be strong enough to look after your children and other family members. Her presence will be remembered by us forever.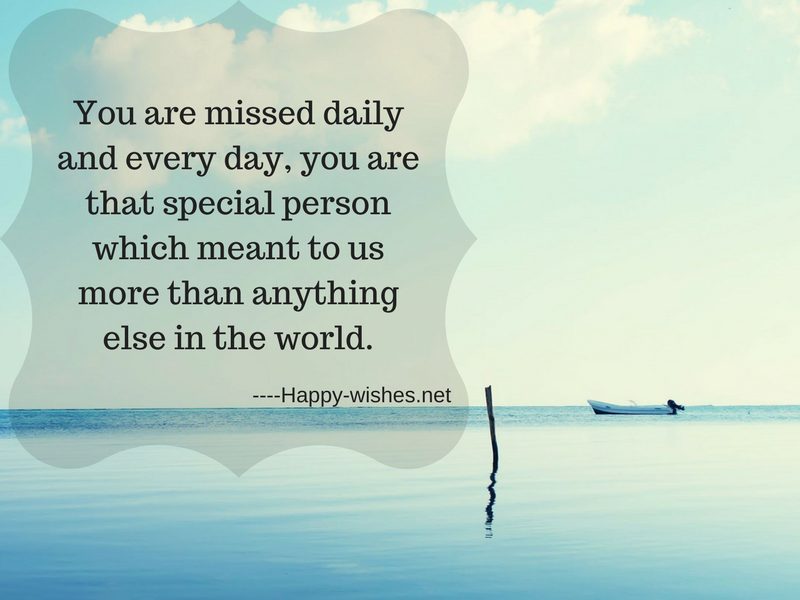 You are missed daily and every day, you are that special person which meant to us more than anything else in the world.
Remembering you is easy but missing you is heart pain.
The gloomiest time is that when that person becomes a memory for you. Who was the source of all your happy memories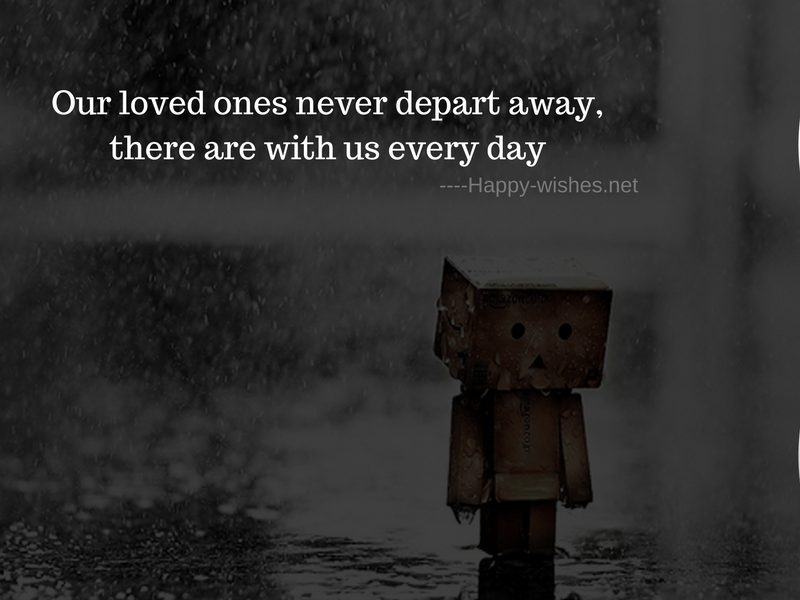 Our loved ones never depart away, there are with us every day.
Unseen and unheard but always near and missed very much.
Whenever a gush of wind comes near me, I just look up, smile and think that it was you.
When someone near to us is in heaven. A little bit of heaven is in our home and lives too.
The person living close to our heart never leave us, they reside on the kindness they shared with us and love they have spread with us….. You will always be remembered Grand Ma…
With a very heavy heart, I offer deep concerns on the death of your Dad. Nothing in the world can ever replace him. Be brave enough to face the world. If you do so, his soul will be at peace and will surely be smiling at you from the heaven.
Our loved ones never depart from us, even if death takes them away from us. Their soul and memory remain forever with us in our heart.
I am sorry for the loss of your brother. May the departed soul rest in peace. God is always with you. Be strong, and let time heal everything.
It is not easy to live without that person who has introduced you to the world. Their love and memory will always be remembered. My deep condolences to you on the death of your Mother. May her soul rest in peace.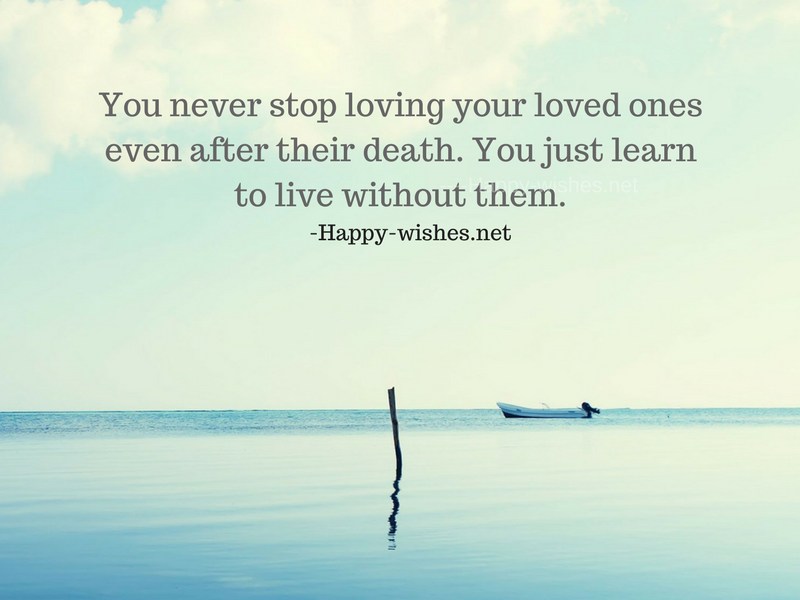 You never stop loving your loved ones even after their death. You just learn to live without them.
With heartfelt sympathy, I am deeply sad for your loss. Be strong and move ahead in life.
It is unbearable to see you lose your Dad, but the memories shared with him was sweet and always be cherished. We understand your pain and sorrow. May the pure soul rest in peace in heaven.
Your mother was a wonderful lady. She will be deeply missed by us. May her soul rest in peace.
It is very sad and tearful to know about your Mom's tragic death. It has brought sorrow upon us whom she knew and loved.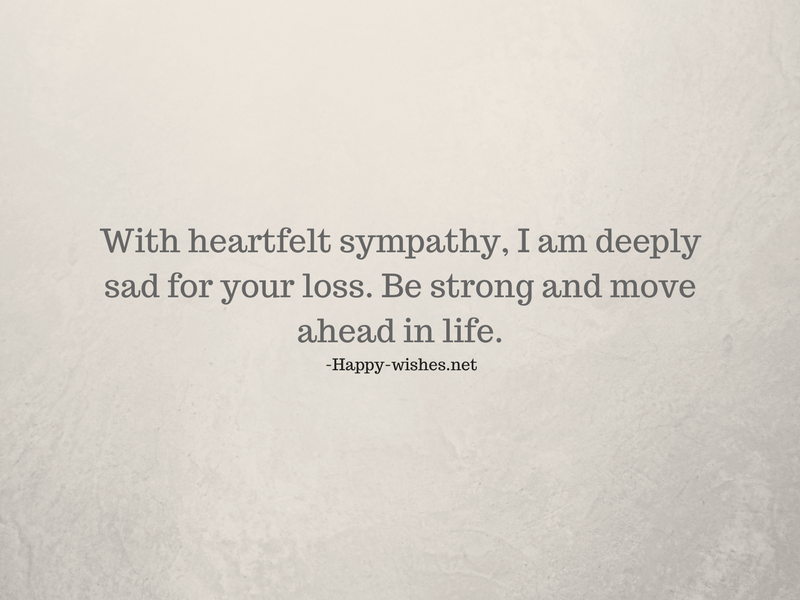 Your wife was your better- half. Without her, your home was not a home. Please don't be sad, her sweet memories and good things are done by her is still alive and always be with us.
Your young child was a true angel in our lives who have touched our soul with his sweet and mischievous behavior. Now he is back to that world which has full of angels. My deepest condolences to you for the loss of your little son.
So, here are the examples of death anniversary quotes and condolences messages which is meant to be send at the right time. Delaying will be of no use, send them as soon as possible, and also lessen the burden of sorrow from the heart of your near and dear ones.