Birthdays are the most special times of our life. We wait for an entire year for the day to come. If you are bored of that old kind of birthday wishes then we have all kind of latest happy birthday wishes for you. When friend meets each other instead of saying sweet words to each other they pull each other' leg and take fun in teasing each other. That's how a true friendship actually goes. They are not interested in Sending artificial words to each other. Here we are providing to you all the Sarcastic birthday wishes.
We get a lot of wishes, greeting cards and gifts from our loved ones but the best are the ones received from our truest of friends. The true friends do not lie and say all the things needed for us to improve. Likewise, the wishes from true friendship are not sugar coated. They are real and so remain close to the heart. Here are some of the real-est sarcastic wishes you can send to your friends and leave a mark on their birthday:
Sarcastic Birthday Wishes
Here we are providing to you some of the best Sarcastic happy birthdays Wishes.
Birthday is the best time to remember that you are slowly getting old. Here's to you and your gray hairs. Happiest birthday!!
You have always been a trouble to all of us. Keep troubling and having fun in your life. Happy Birthday!!
Since its your birthday I would request you to keep quiet for at least an hour. Happy birthday chatterbox!
I wish your knees support you in all the enjoyments to come. Happy Birthday!
I am tired of making age related wishes for you every year and so this year I am only going to pity on your age. Happy birthday oldie!!
Wish you many happy returns of the day. I wish you keep growing old like a wine and keep making everyone happy around you. Try to be less trouble to people. Happy birthday!
Cheers to you on completing yet another decade of life. Happy birthday!
This is to remind you that you are a year elder than me. I will always be there to support your knees when you fall down. Happy birthday, grandma.
I wish you receive so many birthday notifications on the day that even your phone expires. Happy birthday, techie. Enjoy with family and stay away from mobile phone!
If I get a chance to write about you on your birthday then I would gladly mention you as the naughtiest person ever alive. Does your mom still know about it? Happy birthday!!
The only advice I want to give you today is to be less stupid. Happy birthday!
Please tell me your real age today and that your pet was a dinosaur. Happy birthday oldie. Enjoy the day to the fullest!
It's been years and you still haven't changed. You are still the annoying person. Happy birthday!
I know I am your best friend because I remember your birthday without any facebook reminder. Feel lucky already? Happy Birthday!
If I could turn time I would go back to the day you were born and laugh at the baby version of you just like I do today. The only difference is that you have grown old today. Happy birthday!
I wish you a very happy birthday with a hope that you will throw me a grand party. Happy birthday!
Happy birthday, loser! I hope you get wasted and regret it tomorrow just like I am today. I will come back soon. Enjoy!
Oh! So it's your birthday. Do I have to wish you? Happy birthday. Happy?
I put up with you more than you ever did. You should be lucky to have me in your life. Happy Birthday!
I hear you were born today? Congratulations on your only achievement so far. Happy birthday!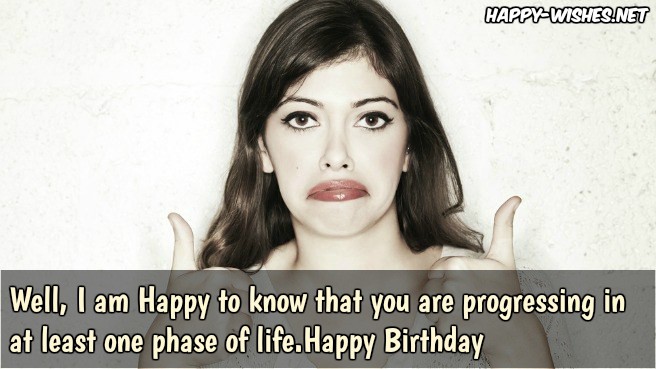 Well, I am Happy to know that you are progressing in at least one phase of life. Happy Birthday.
You are looking happy as you have age by one more year. But trust me that is not a genuine reason to cheer. Happy Birthday.
You are now one year old, Don't think you will become wise. You will keep doing the foolish things and keep loosing respect.Happy Birthday
I know why you are celebrating your Birthday. Because You are greedy for Gifts. Happy Birthday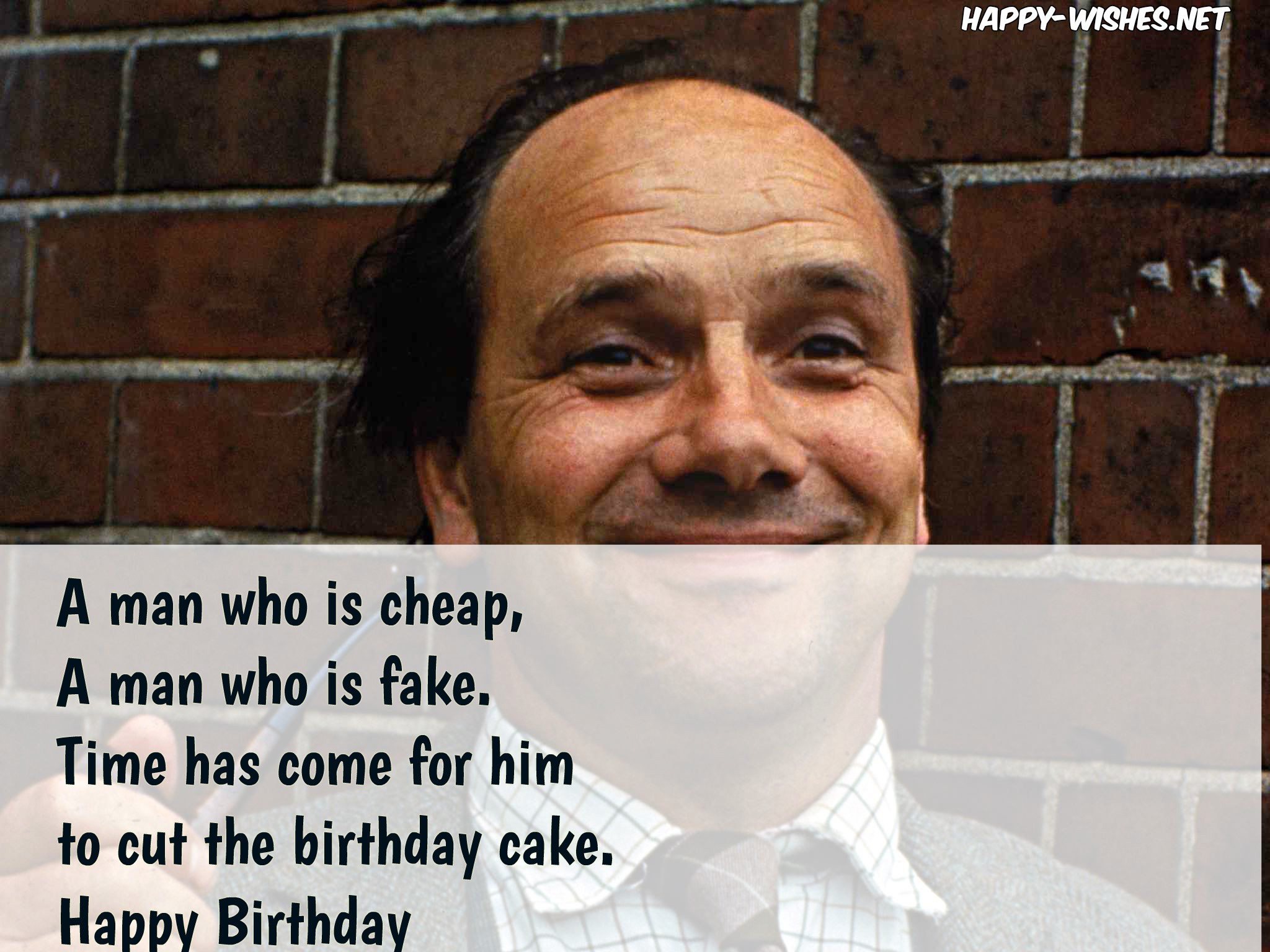 A man who is cheap, A man who is fake. Time has come for him to cut the birthday cake. Happy Birthday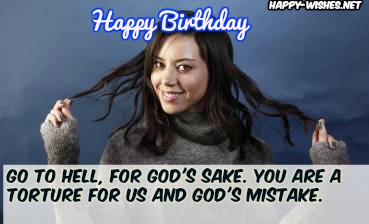 Go to hell, for god's sake. You are a torture for us and God's Mistake. Happy Birthday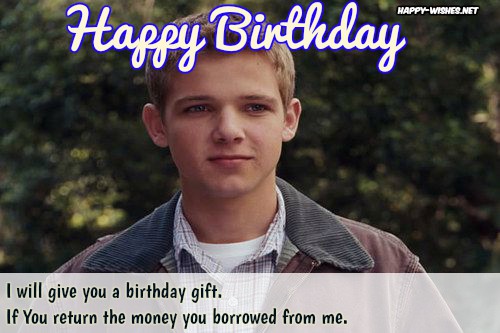 I will give you a birthday gift. If You return the money you borrowed from me. Happy Birthday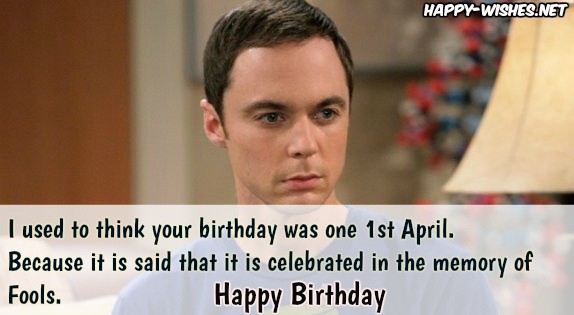 I used to think your birthday was one 1st April. Because it is said that it is celebrated in the memory of Fools. Happy Birthday
We hope up guys love all these  Sarcastic Happy Birthday wishes. These Are the best wishes that you can send to your dearest friend. And trust me guys he/she will not get angry, or annoyed because of these birthday wishes. They will enjoy all these unique wishes. You may also like funny happy birthday meme.