Birthday is the one special day in everyone's life. Whether you are younger or old birthday is something everybody looks forward to. The enormous wishes from loved ones, gifts, surprises and the entire ethos of birthday are surreal. It makes us feel special and loved. There are such birthday milestones in life which are of utmost importance for example the 30th birthday, 25th birthday, 50th birthday and then the 60th  birthday. These are all earmarked because they mark a specific change in life. 60th birthday is one such major change. Usually, the people of this age are not much enthused about their birthday but you can still make them feel special. You can send them warm wishes, gifts, cakes and look at the happiness on their faces.
If you are looking for such warm wishes to send then you are at the right place. Here are few wishes to help you through:
Happy 60th Birthday Quotes & Images
Here's to your sixtieth and many more to come. Happy 60th Birthday my friend. Have a great one!
This is a toast to one wonderful person for whom age is just a number. Happy birthday to the youngest fellow!! We love you!
Birthdays are here to make you feel special and 60th is more like a cherry on the cake. Happy birthday dear!
Sending you lots of happiness and love along your way. Wish you many many happy returns of the day. Happy Birthday!
On this birthday I wish you warmth, love, happiness and a good health. Happy Birthday!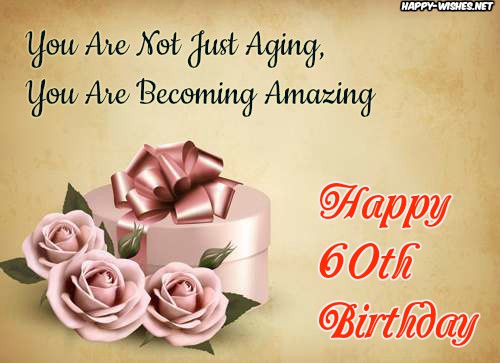 You Are Not Just Aging,
You are Becoming Amazing
Happy 60th Birthday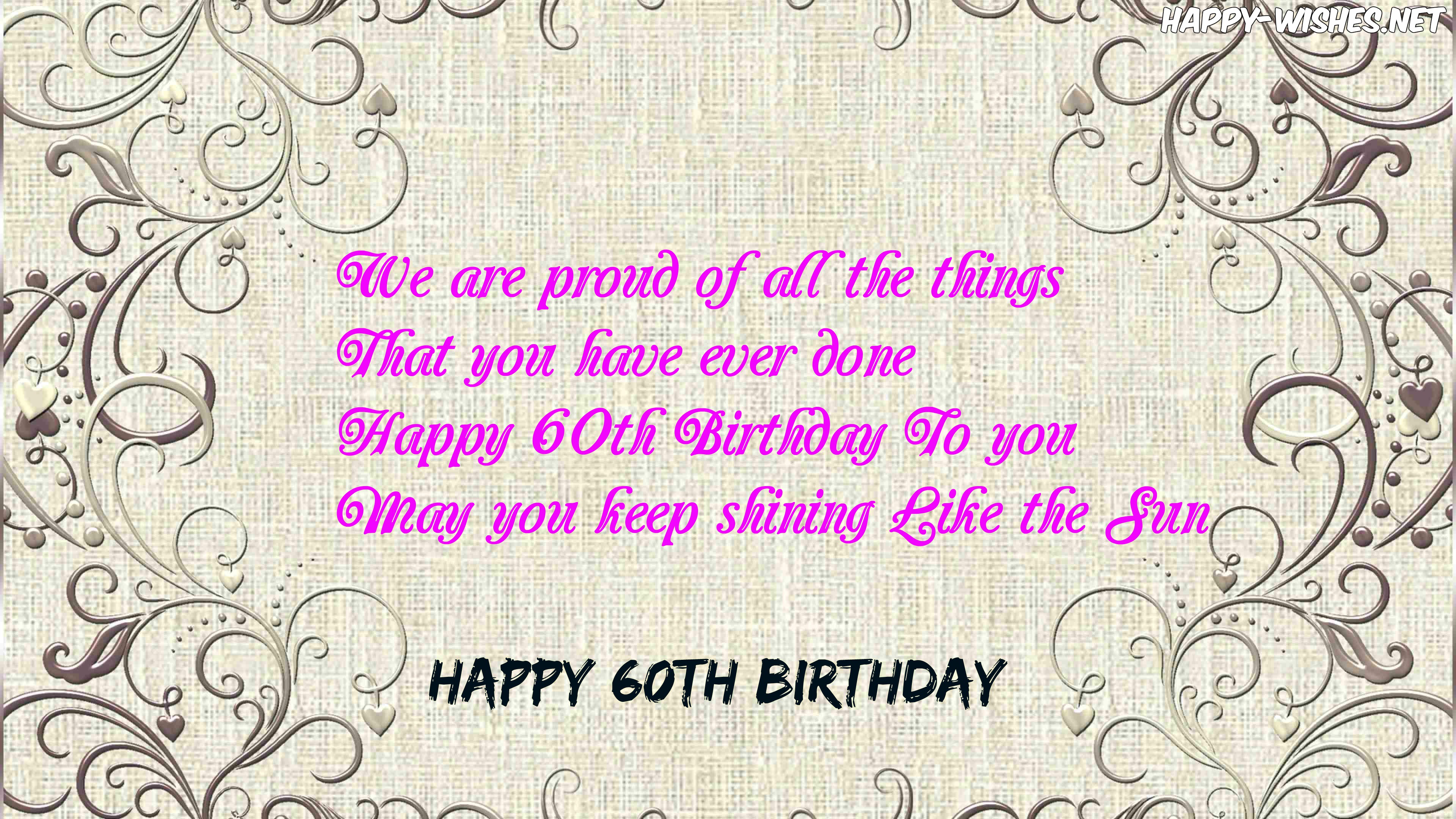 We are proud of all the things
That you have ever done
Happy 60th Birthday To you
May you keep shining Like Sun
Happy 60th Birthday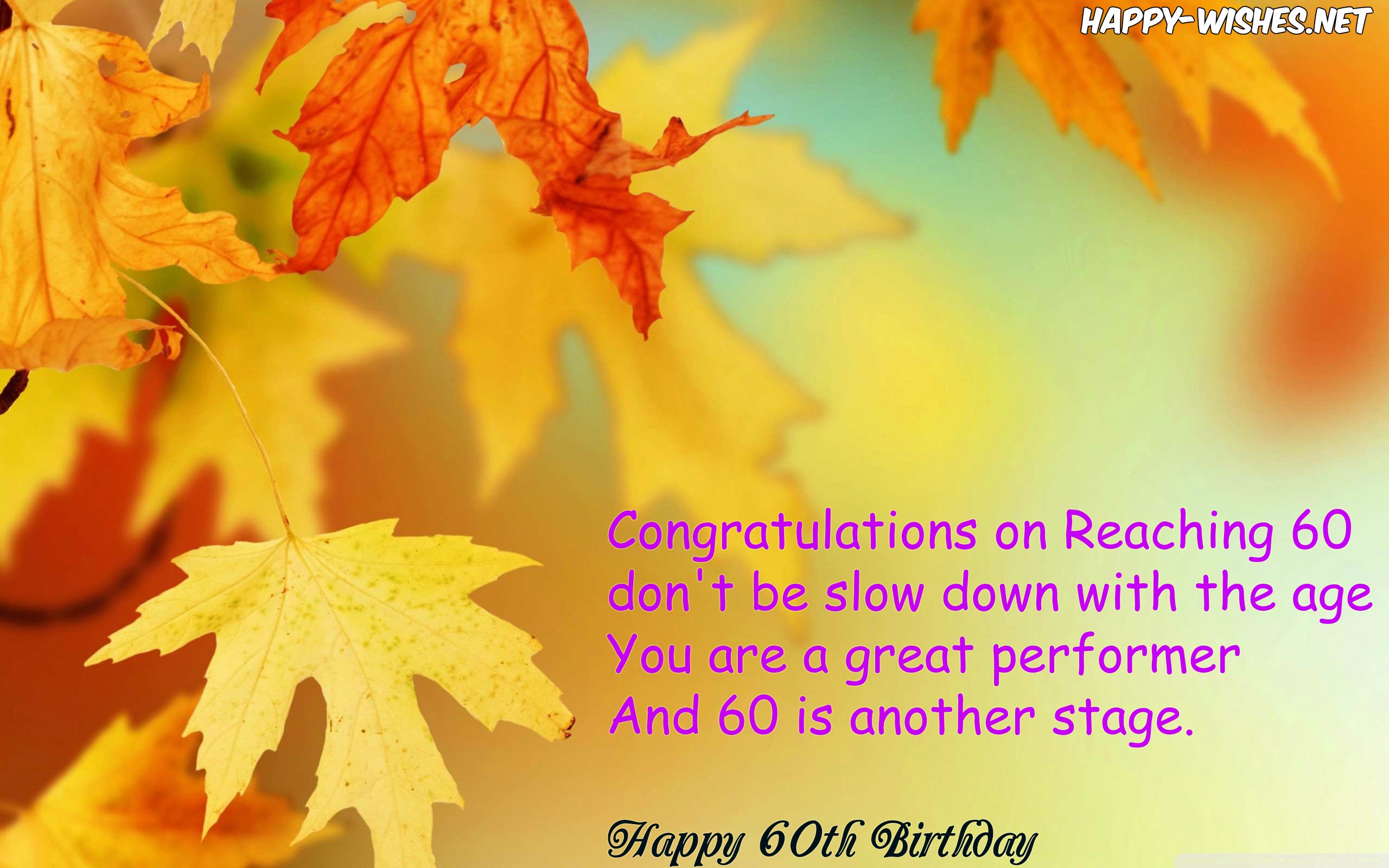 Congratulations on Reaching 60
don't be slow down with the age
You are a great performer
And 60 is another stage.
Happy 60th Birthday
You look awesome on 60
That's true, I don't lie
Remain energetic
And keep the spirit High.
Happy 60th Birthday
It's true that
Now you are 60 Years Old
But for us, you will remain
as valuable as 60 Kg Gold
Happy 60th Birthday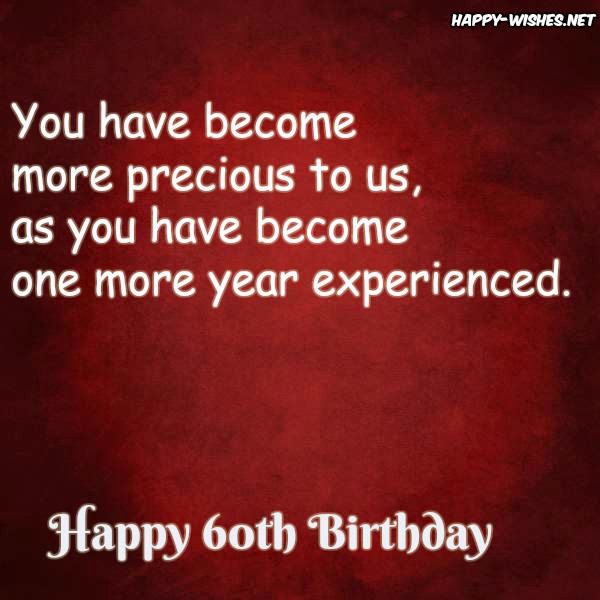 You have become more precious to us, as you have become one more year experienced.
Happy 60th Birthday.
Happy sixtieth birthday dear! Here's to let you know that you are special for all of us. We love you!
Happy sixtieth birthday dear. Enjoy the day like there's no tomorrow. Lots of Love!
Aging is just a sign of another birth. Enjoy this wonderful phase of your life. Happiest birthday!
60th birthday is special in too many ways, right? I hope this day treats you well. Happy Birthday!
Wish you many many happy returns of the day. May God bless you with health and happiness. Happy Birthday!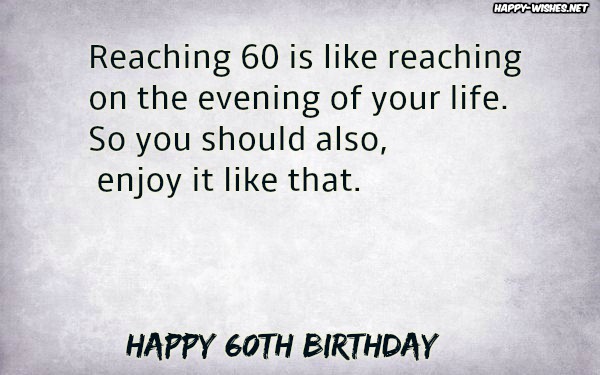 Reaching 60 is like reaching on the evening of your life. So you should also enjot it like that. Happy 60th Birthday
I know nobody gets excited when he enters 60. But I hope that you are satisfied with it.
Happy 60th Birthday
At 60 Don't think your life is on a downward slope, just be happy and relaxed with a new hope.Happy 60th Birthday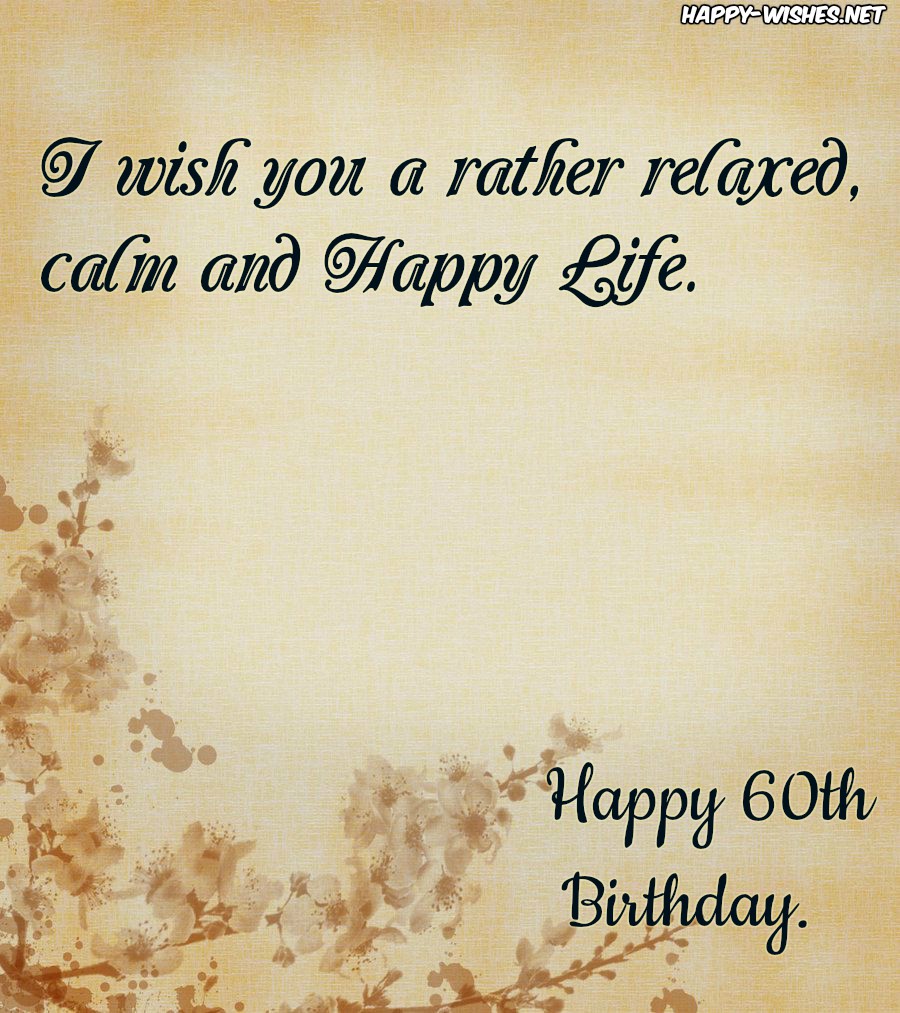 I wish you a rather relaxed, calm and Happy Life. Happy 60th Birthday.
Funny 60th birthday wishes messages
Sixty is just a number, my friend. It does not mean you are old although you are. Happy birthday oldie!
Pack your inhalers and medicines in a separate cabinet because these are going to be your best friends from onwards. Just Kidding, I wish you a good health for entire lifetime. Happy Birthday!
You are like a wine. Growing old, wiser and scrumptious with every passing day. Happy Birthday!
How can you get old? Old is not for someone as enthusiastic like you. However, we still cannot deny the fact that you are actually crossing sixty. Happy sixtieth birthday!
Life is going to change now. You need to keep a check on your tantrums now because people are not going to listen to you. Sixty is like another childhood. Happy childhood return oldie. Wish you many happy returns of the day!
Birthday's were special then and they are special now. Who cares about the number? Enjoy like you are still twenty five. Happy sixtieth my friend. Have a great one!
I wish you a lifetime of health, happiness and love. I wish you never run out of alcohol. Happy sixtieth!
Birthday has always been THE DAY, right? So, do not listen to any of them and enjoy like anything. It's your day! Happy Birthday.
Your birthday has finally come and I am still waiting for my treat. Don't be a cheapskate and throw me a party. Happy sixtieth!
Birthday is for party and party is for fun and fun? Well, it is not for people of your age. Don't worry we will still enjoy. Happy Birthday!
Inspirational 60th Birthday wishes messages
60th are here and you might be contemplating your journey so far. I have to tell you that you have been great. This has been a wonderful journey for you. Happy Birthday!
You are a fighter. You have always been a fighter and no matter what life throws at you I know there's nothing you cannot handle. Here's a toast to this fighter. Happy Birthday!
Life is changing, isn't it? It is perpetually changing that pacing up gets difficult. There's no need to pace up now though. This time is to actually leave worries and enjoy. Happy sixtieth!
You have done enough for everyone. Now is the time that you focus on yourself. Do what you love. Go on a vacation and enjoy. Happy Birthday!
Sixties are not meant for lying on the bed and thinking about life. It is about taking some time and spending it on yourself. Happy Birthday!
From today onwards make a promise to yourself and learn something new every day. Make this inning the best of your life. Happy sixtieth birthday!
No, you are not getting old. There's nothing to worry about. You are just getting wiser and clever. Happy Birthday!
To the man of substance and integrity, here's wishing you a very happy birthday with the hope that you keep inspiring us the way you always do. Happy Birthday!
The sun keeps on shining regardless. I want you to always keep shining regardless of your age. Be the sun. Happy Birthday!
Happy Birthday to the most wonderful person I have ever come across. Never let this charm go.
Sentimental  wishes on 60th birthday
I still remember us playing in the garden as 5 year old and now here we are at the age of sixty. How time flies? Where did the garden go? I think we should start reviving our childhood. Happy Birthday!
Aging is not horrifying. It is going to happen but what matters is our attitude. We can still choose to be young regardless. Happy Birthday!
Time is changing and people around us are also going to change. But this is time when we should think about ourselves and the dreams we crushed for the sake of others. Let's relive them. Happy Birthday!
Sixties is not meant to be a full stop rather it can be a beginning. A beginning to learning new, experiencing new and finding oneself. Happy Birthday!
I know retirement can be deadly for someone like you who do not know how to rest. But you will get used to it. Spend time with your loved ones and see how well life treats you in return. Happy Birthday!
Sixties can be the best time of your life if you plan so. It entirely depends on you. Some waste their time on unnecessary worries while others travel and enjoy life. The choice is yours. Happy Birthday!
Take all of your retirement plans from the head and jot them out on paper. It's time to finally give them a life. Happy Birthday!
This is a new milestone in life. Let it treat you well. Enjoy it to the fullest. Happy Birthday!
This is not meant to be boring at all. You are still young at heart then why act like an old? Enjoy to the fullest. Happy Birthday!
Happiest birthday to the most cheerful person. May you always keep making everyone smile. Congratulations on your new milestone!
60th birthday wishes for family members
Happy Sixtieth Birthday, Dad! On this day I promise to be more dependable and learn something from you. I love you!
Happy sixtieth birthday, Mom! You are still as beautiful as you were twenty-five. How did you manage? Lots of love to you.
Happy sixtieth birthday to my little sister who is no longer little. Time flies. I cannot believe you are sixty already. Keep rocking. I love you!
The duty of an elder brother never stops. Thank you for choosing me as your brother. I am more than proud of you. Happy sixtieth sister! I love you.
Happy Birthday Dad. You are my superhero. Your age is just a number for all of us. Enjoy the day!
Happy Birthday, Mom. This is the time for you to stop caring about the world and start thinking about yourself. Start loving yourself more than us. I love you!
Happy sixtieth birthday brother. I still remember you as a child and to be honest nothing has changed. You are still the same. Love!
Few things in life never change and I want to thank you for making me believe in that. Happy sixtieth husband!
Thank you for showering me with enormous love all this life. Thank you for putting up with me and my tantrums. I am nothing without you by my side. Happy sixtieth wife. I love you!
Happy birthday mama, so you are officially a child again. Listen to me from now onwards. I love you!
Happy Birthday Images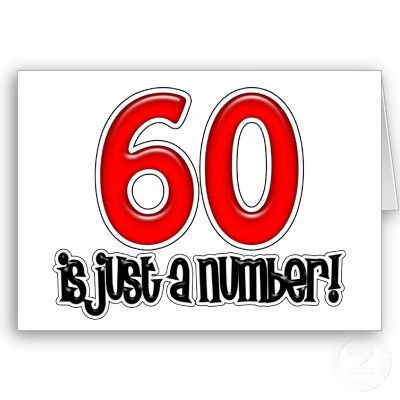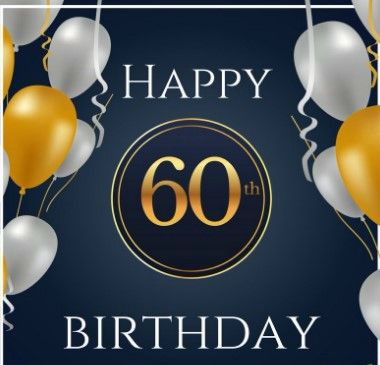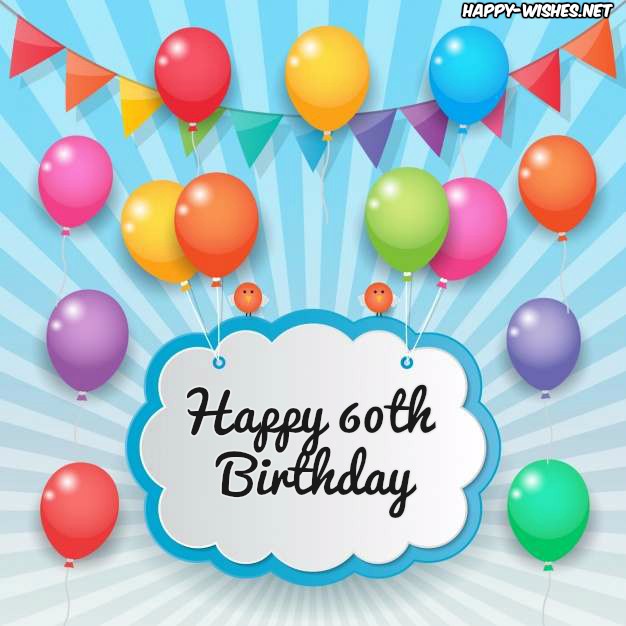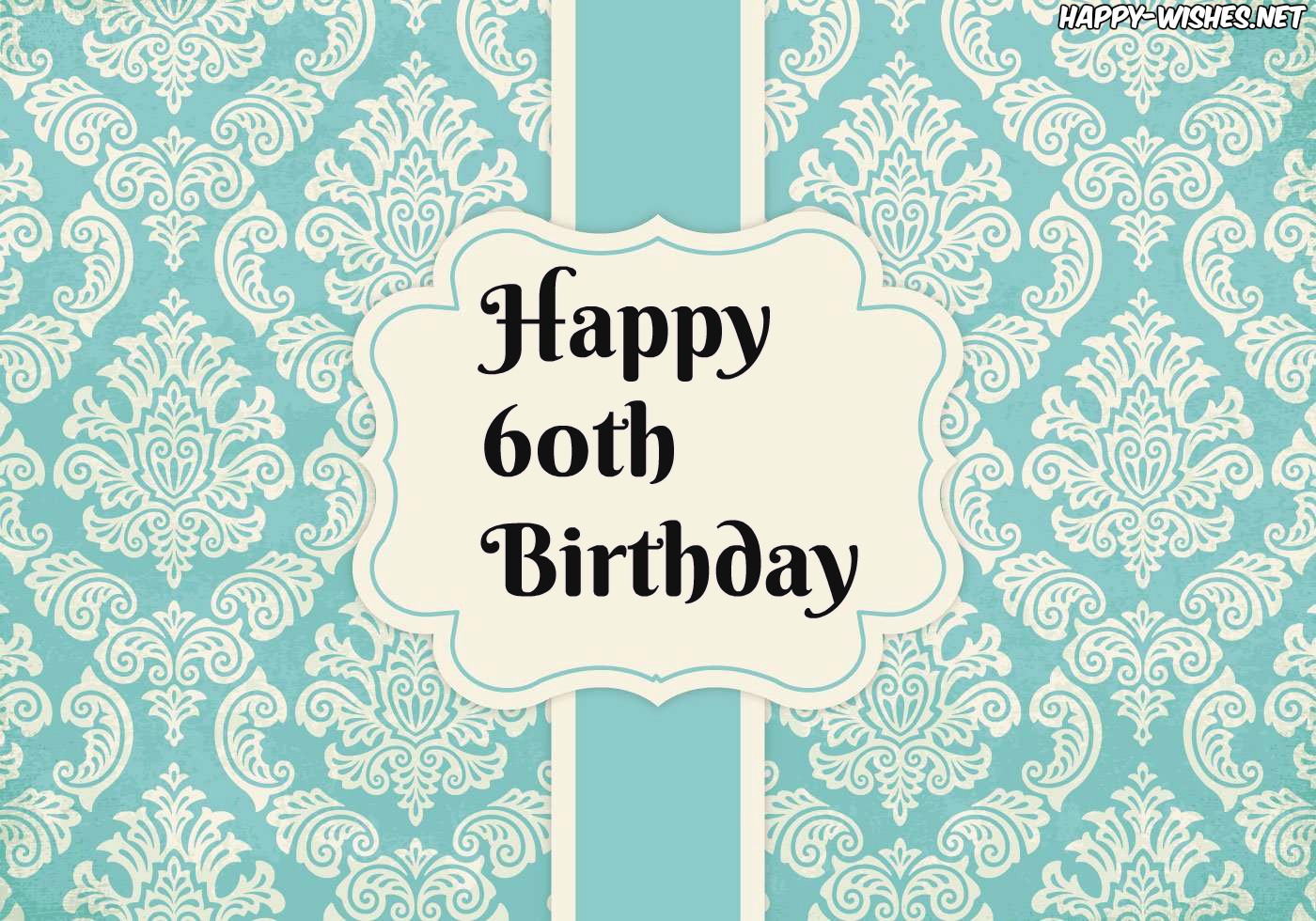 We have all the beautiful images that you can use to wish 60th birthday to your near and dear ones. They will really feel happy when they will receive all of these Happy birthday wishes for their children and grandchildren. these wishes will make them feel that you respect them. So share all of these wishes with them.