Mornings are a reminder to us that God still loves us. You have another day with a chance to breathe, to do something different, and to correct the wrongs, to help others and leave your mark. It is thanks to God and his grace that you get to open your eyes every day. The sun shining, the grass gleaming, the birds chirping are all gifts given to us by God. Mornings are the best time to get close to the people we love. What better way can there be to wish someone you love, a good morning. Today let's be grateful to god and include him in our prayers as we wish our loved ones a marvelous morning.
May we all remember God in our prayers and be forever grateful for his kindness and generosity.  You can use these good morning messages and wish your near and dear ones reminding them to remember God in his prayers.
Religious Good morning wishes
May you be blessed by the almighty and have a blissful start to your day. Good Morning.
May you start your day with the blessings of God so you go on to find success and have a lovely day. Good Morning.
I am wishing you a good morning so you can start your day with the morning glory of the lord.
May the glory of the Lord exude in everything you do today and may peace be upon you. Good Morning.
May God bless you and lead you and teach you the right path in your life today and always. Have a wonderful day.
Before you start with the hustle bustle of your day, let's have a quiet time with the Lord. Let your peace lie in the lord and whatever you do you shall succeed.
Let the Lord direct your steps today. He will lead you to perfection. Good morning to you.
God sends you his love in the warmth of the sunshine this morning. Take it in and fill every corner of your heart. Good morning.
I felt God smiling at me in the rising sun rays and thought of sharing the same with you. Have a fabulous day ahead.
May the golden words of the almighty make your morning beautiful and your life more meaningful.
I pray that you always keep in tune with God and hear his voice in all you do.
Keep the lord in mind and climb new heights every day. Have a great day ahead!
When you encounter problems in life, don't ask God to take them away instead question his purpose and you shall have your answer. Good morning to you.
God may not answer your prayers with a yes but he will give you something better. Good morning and belief in yourself.
I know that God has something big in store for you today and beyond. Wake up to his greatness. Good morning.
Trust in the Lord. Obey him and everything will fall into place. Good morning to you.
May you have a blessed morning, a prolific afternoon and pleasant night today. Good morning.
Let bygones be bygones. Today is a new, pious day and God has given you a clean slate. Good morning and have a good day.
God gave you the privilege to open your eyes and see his marvelous creations. May you never take that for granted and achieve pinnacles of success. Good morning.
Good fortune awaits you today. You are God's chosen child and will always have his blessings and glory. Good morning.
Today will be better than all the days gone past as God has bestowed upon you undying fortune and success. Good morning.
The day is awaiting you, with the lord's blessings and grace. Wake up and embrace it! Good morning.
Mornings are the most blessed time of the day. Take this time to reflect on the marvels of God and his universe and strive for the stars. Good morning.
May the Lord bestow overflowing blessings on you and your life. Good morning and have a great day.
May peace fill up your day. The Almighty is always looking out for you. Be rest assured of his divinity. Good morning to you.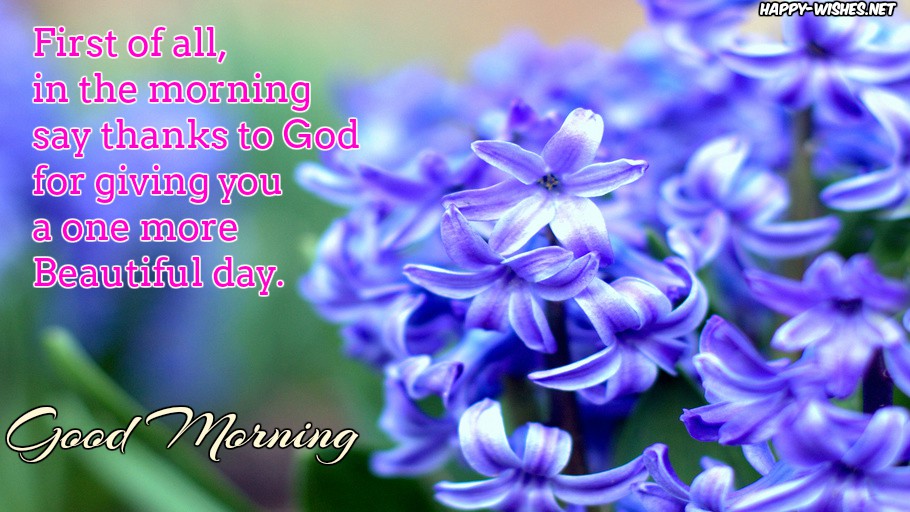 First of all, say thanks to God
For Giving you one more beautiful day.
Good Morning
If you believe in God, you become fearless, Fearless people take risks,
Risks are taken by Brave and God Helps the brave.
Good Morning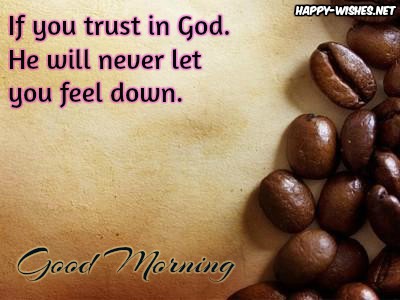 If you trust in God.
He will never let you feel down.
Good Morning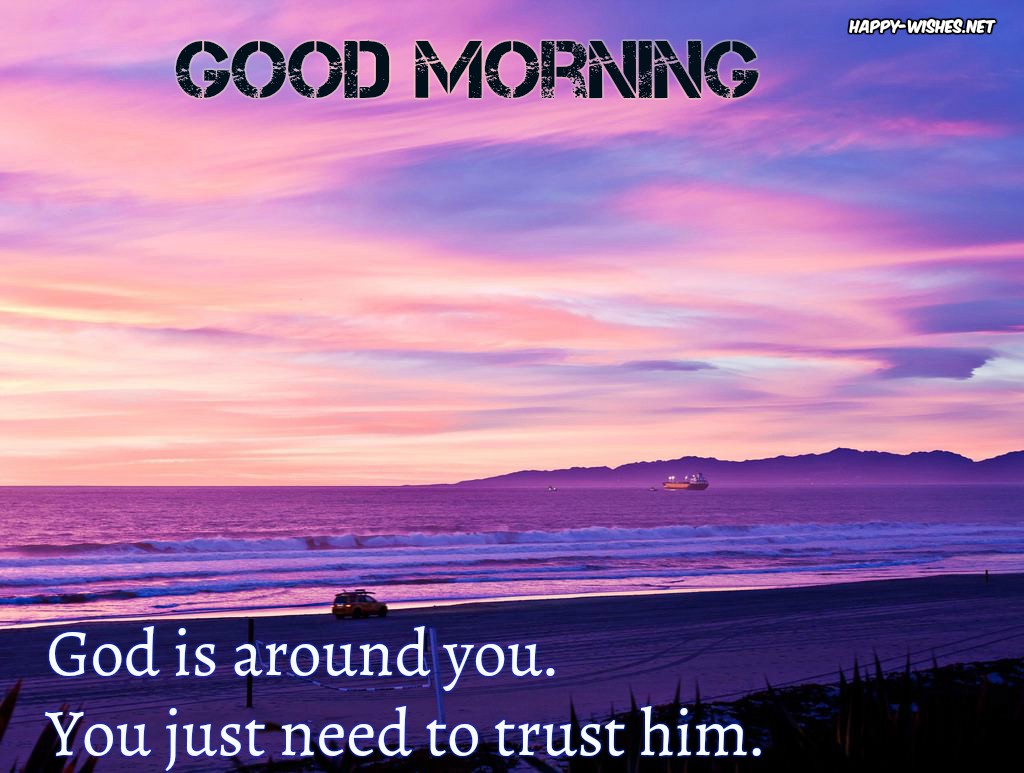 God is around you.
You just need to trust him.
Good Morning
Don't think about
impressing other people
Just believe in God
Good Morning
Uncertainty can't afraid you.
If you believe in God.
Good Morning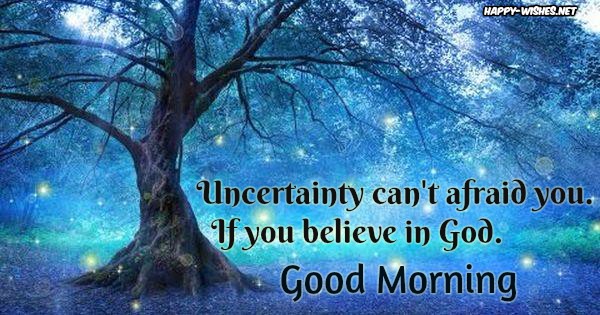 When you will think that he taking care of you,
then you will be more, calm, Peaceful and happy
Don't Pray in front People for something.
Because,They pray in front of god for everything.
Good Morning
Good Morning Religious images with messages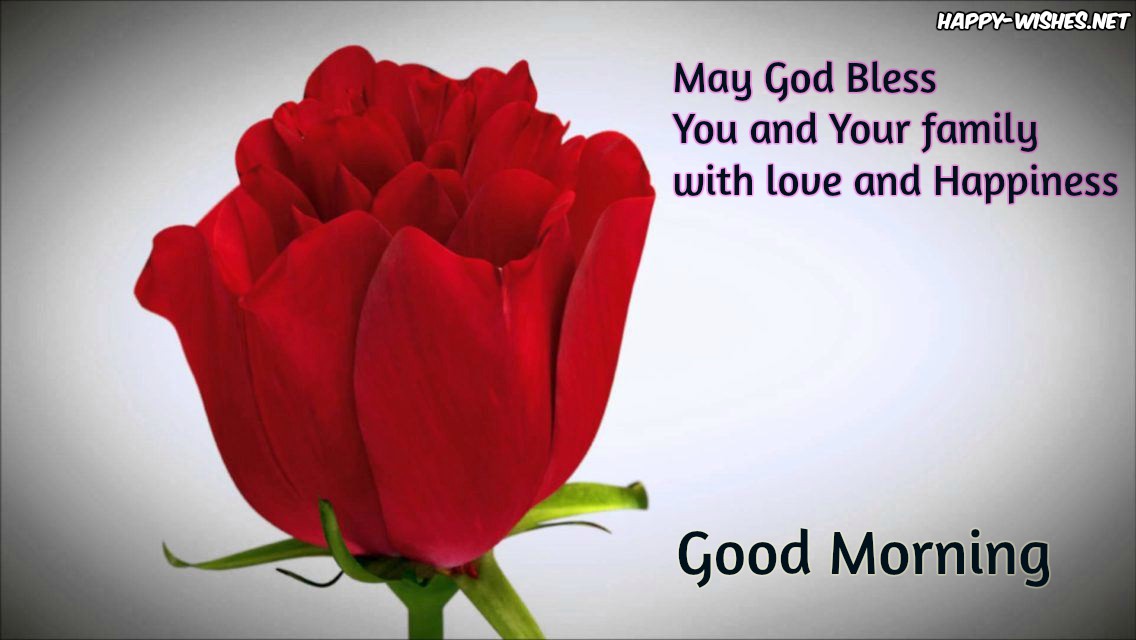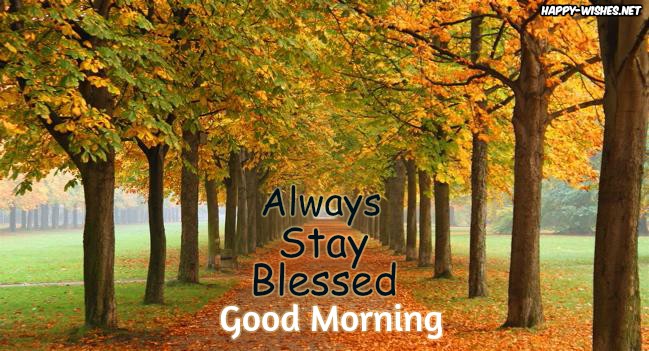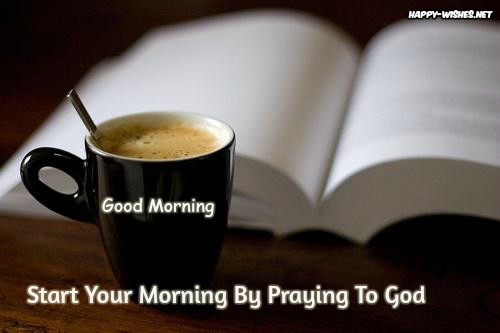 Good Morning Religious images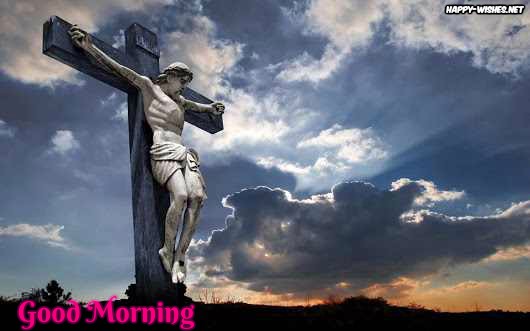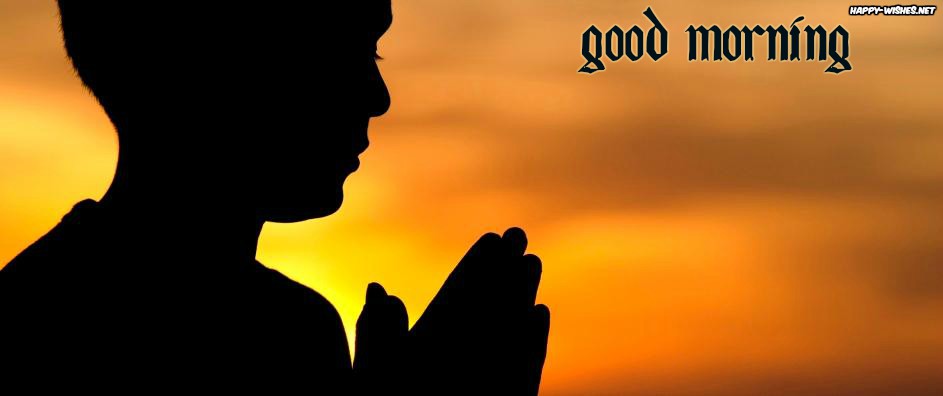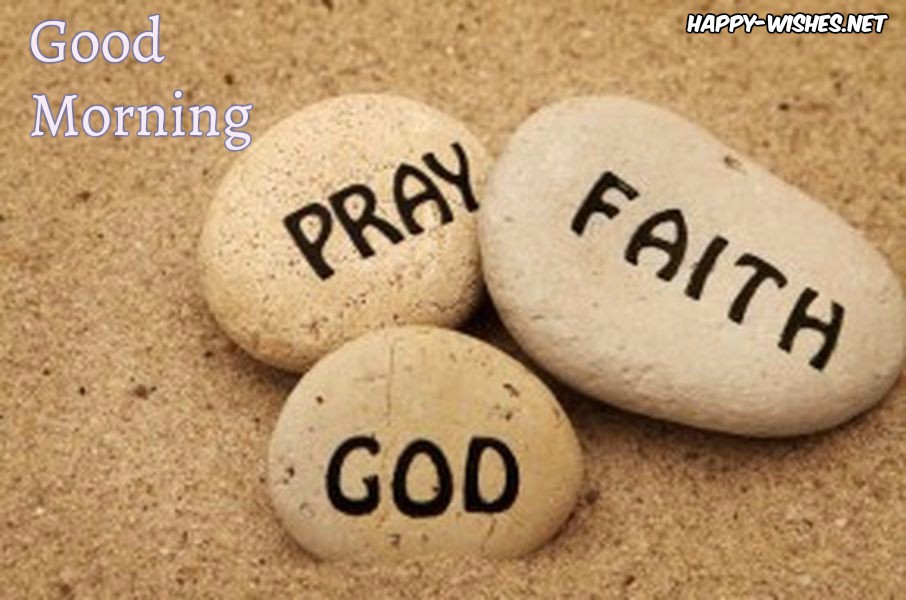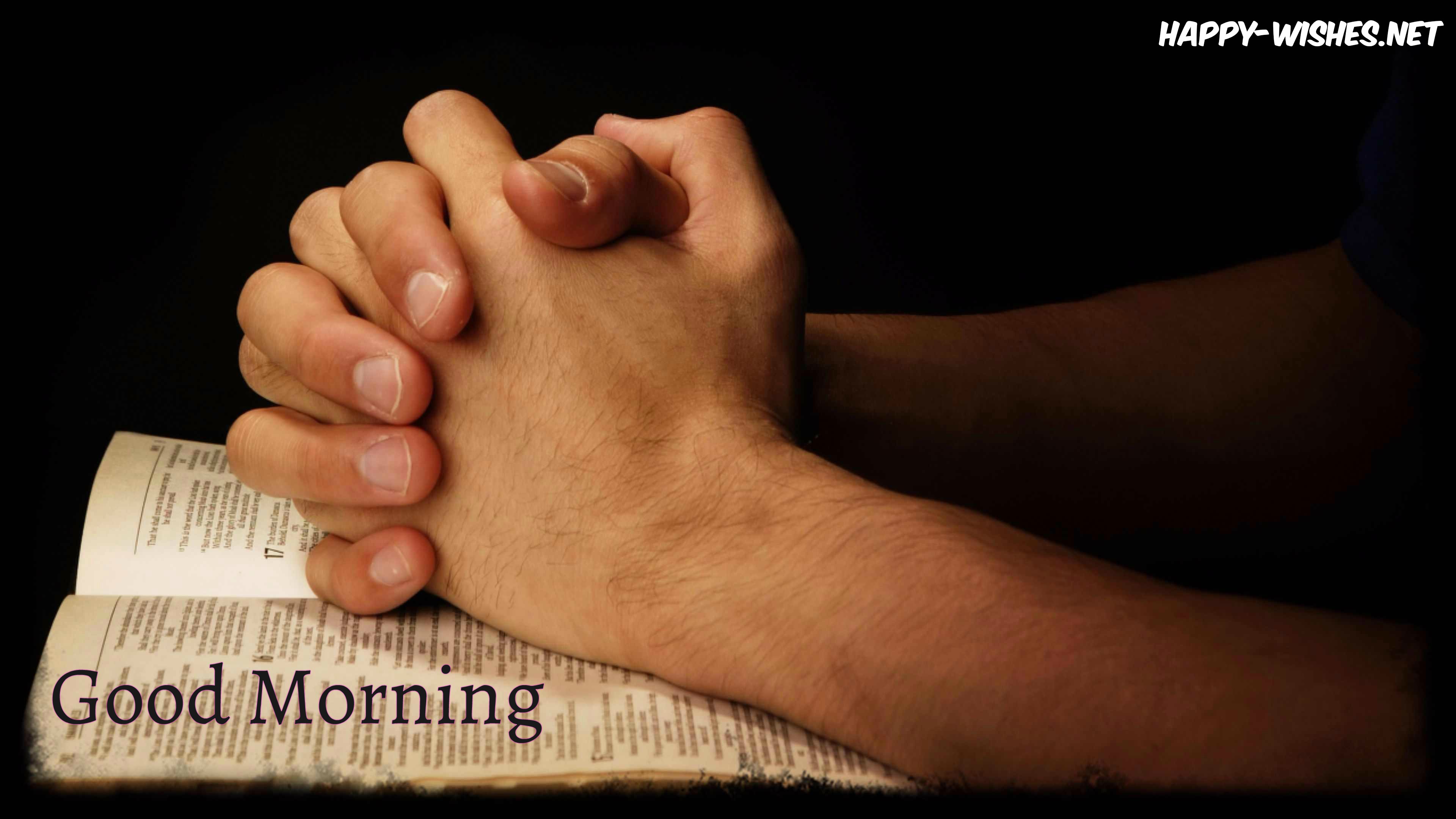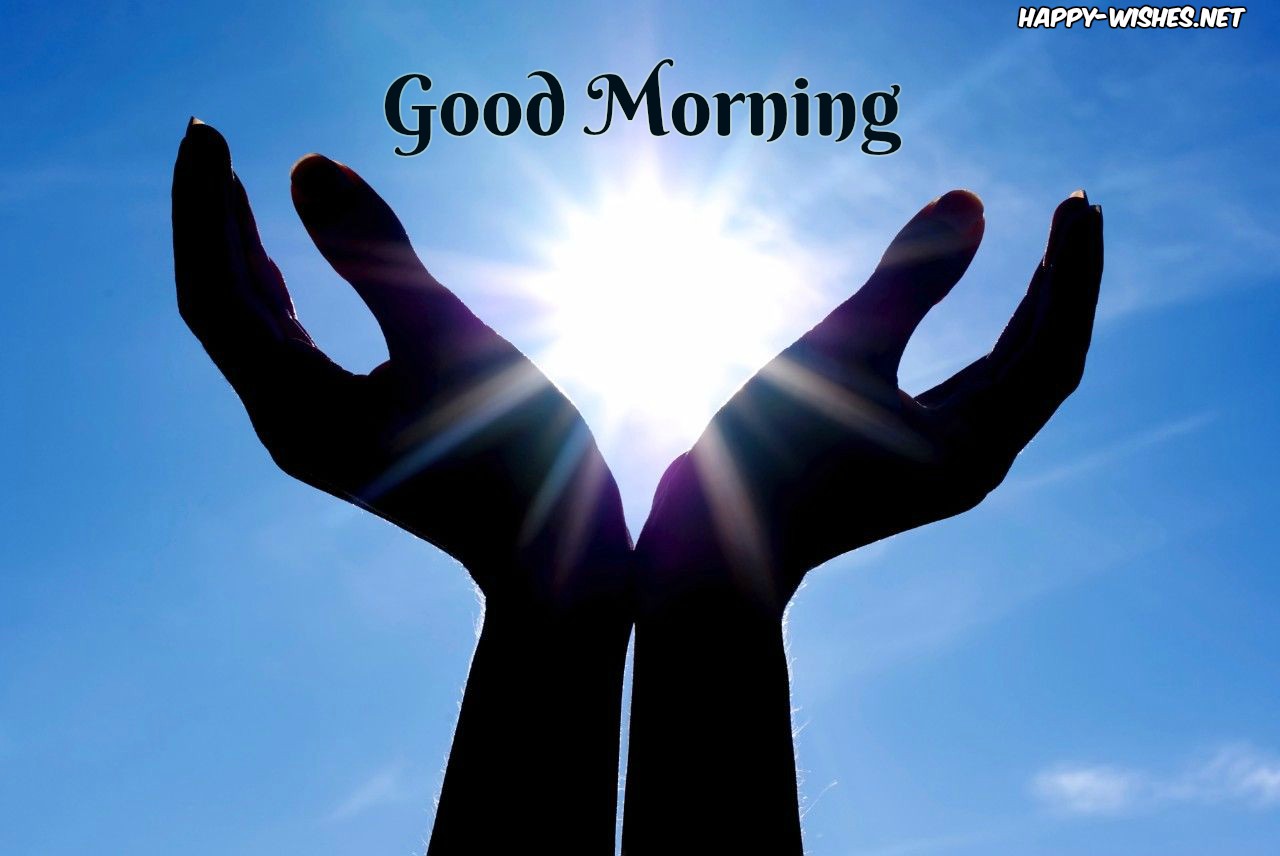 These religious good morning wishes will be liked by all the people who trust in God. Send them these good morning wishes and make them follow the right path. When everybody will believe in God then the earth will become more beautiful than heaven.