21 is the age when we can say a teenager turn into youngster. Everybody wants to be young, The best phase of anybody's life is when he is young. You have wonderful memories at college. And this is the time when you start to make a bright future. This is the time when you start finding your love. These are days the when you are at the peak of life. If you have a friend who is turning 21 then you can send happy birthday wishes to him. You can send him inspirational happy birthday quotes at this crucial stage of life.
Do you want to make someone 21st birthday celebration memorable and perfect? If yes, then you should choose our perfect funny and emotional meme and messages. Wish your loved ones absolute pleasure, joy, peace, love, happiness and laughter by sending these amazing and sentimental thoughts. Hitting 21 is like a milestone and your wishes and messages should be milestone worthy. People who are crossing that threshold, you can wish them in a unique way.
Happy 21st Birthday Quotes
Happy 21st Birthday Dear,
It is gonna real beginning of your adult life,
So wishing you lots of luck, love, courage and happiness,
May this new beginning of life brings good memories for life long.
I don't know what to say and how to wish your special day. This is not a normal birthday; this is your 21st birthday means you are going to step into the world of adults. I wish lots of fun, love, romance and courage on your birthday.
Some people really have a special place in your heart and they deserve lots of positive vibes and good thoughts. Enjoy your 21st birthday with joy and enjoyment.
Oh God, please pass my good wishes to a new and incoming adult to our family. Happy birthday dear cute sister.
Wishing you a special future life to my boy who is turning 21 today.
Before your 21 you
get very little to drink
Now we will buy that much liquor
that you can sink.
Happy 21st Birthday
You became legal
that sounds good.
Now you have become
A Handsome ,charming Dude
Happy 21st birthday
When you were a teen,
you were too awesome
now you have turned 21
We believe you will blossem
Happy 21st birthday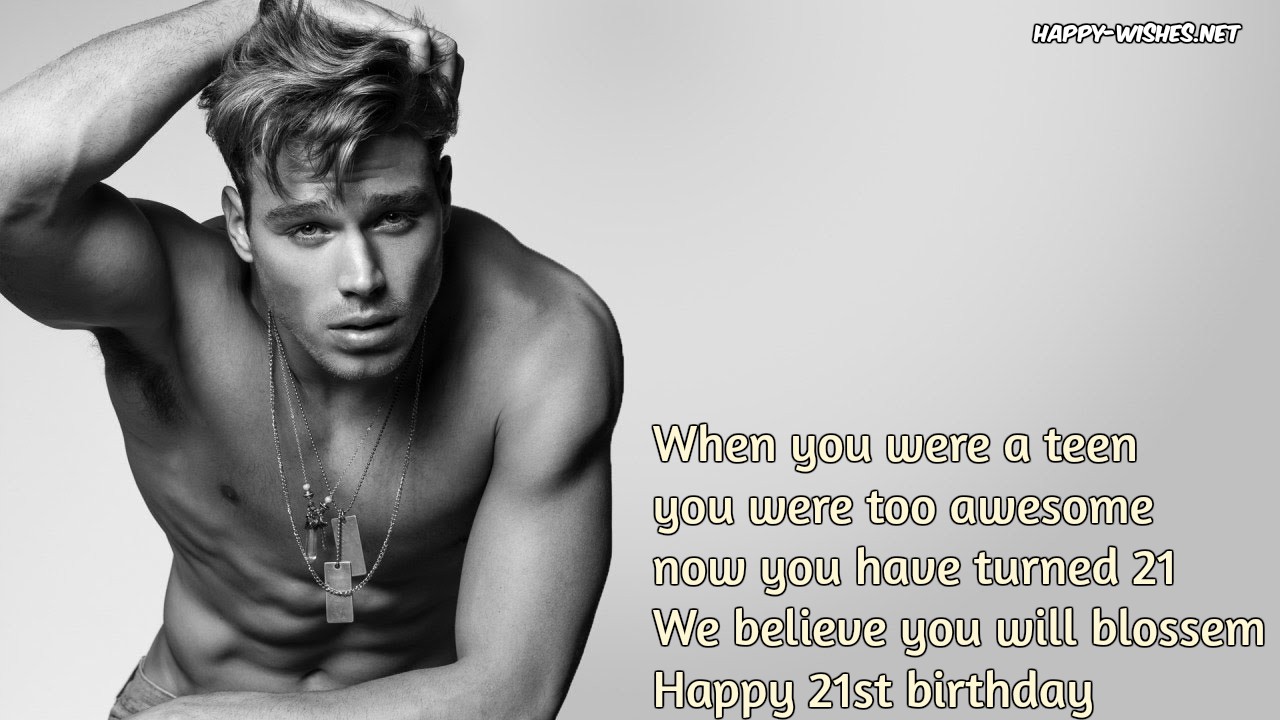 A wise man said
"On occasion of your 21st year
the celebration must be done with beer
Happy 21st Birthday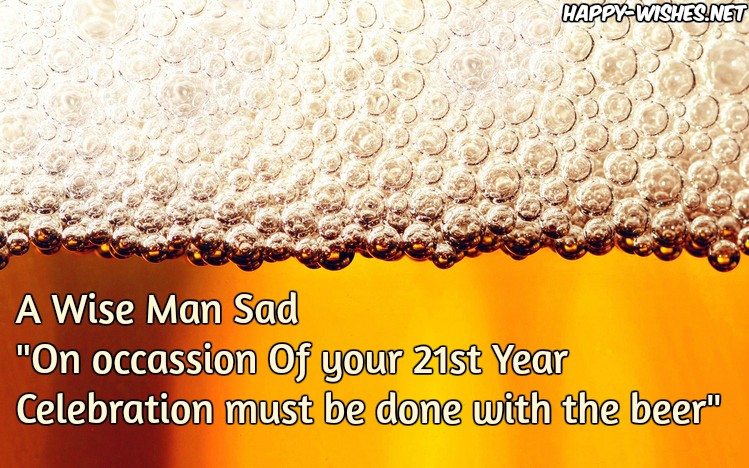 Funny 21st Birthday Wishes Quotes
Now when you are entering in the world of adults,
We wish you joy and happiness,
Happy night outs, disc and bars
Happy 21st Birthday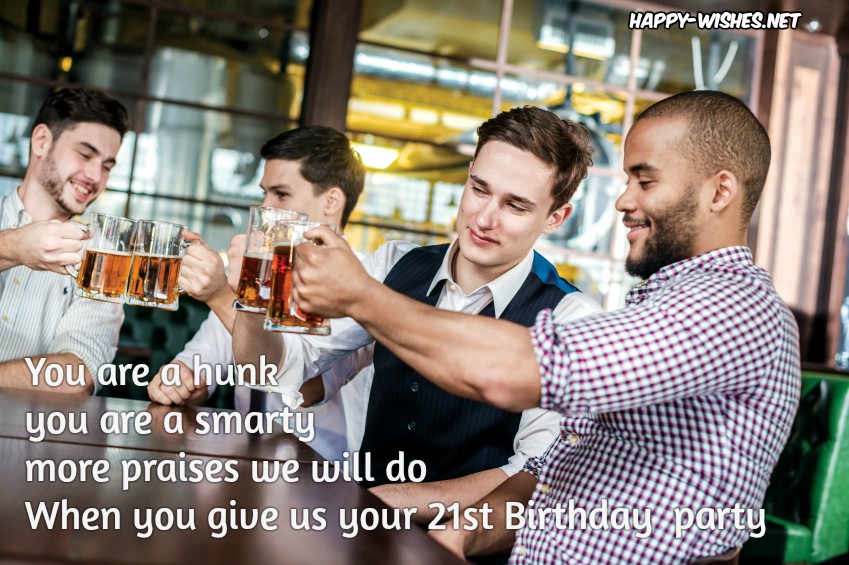 You are a hunk,
you are a smarty,
more praisees we will do
When you give our 21st Birthday party.
Now when you have become a legal adult,
I am excited to share your 21st Birthday,
Now you can supply me with beers and wine,
I am happy that I got one more adult friend.
Today, you have reached to the state where you can order your first legal drink. Today is your day dear friend so live it up.
Have an incredible day with your loved ones,
Now you are adult and you turn legal only once,
So now it is the right time to show us what you can do,
Happy 21st Birthday Dear.
You have turned 21 and naughtier,
I wish a happy and hardcore celebration tonight
Happy Birthday dear.
21st Birthday Wishes For Son
For me, my son is my life,
I am growing once again with him,
Now he has turned to 21,
I wish him a happy adulthood.
Things were not easy dear son but when you stepped into my life you made it easier. I love you more than anything. Happy 21st Birthday my dear son.
May you get all the happiness and joy of this world. I want you to have a fun filled 21st birthday celebrations. Happy Birthday dear son.
You are joyous,
You are Jolly,
You are my Soul,
You are my Son,
Happy Birthday Dear.
May this birthday brings all the happiness to you. Happy 21st birthday dear.
Happy 21st Birthday Wishes For Daughter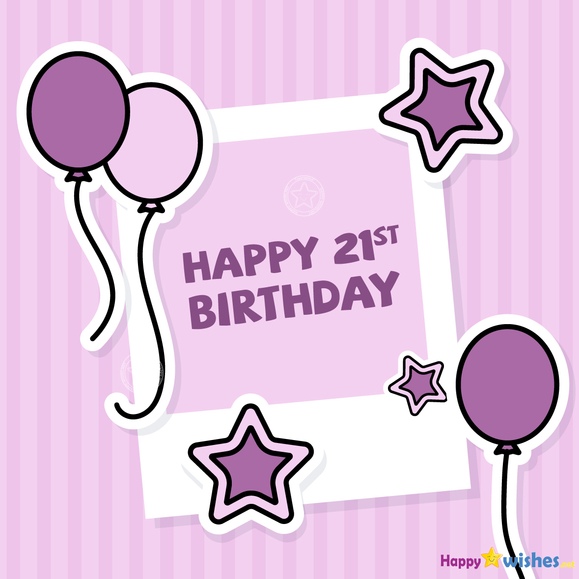 Daughters are special and you are so. You understand me better than me. I love you more than anything. Happy 21st Birthday dear.
Sometimes I wonder how someone can be so sweet and innocent at the same time. But suddenly I realize you are my daughter.  I love you dear. May god bless you. Happy 21st Birthday.
I may not always be there with you, but my wishes will always be for you dear daughter. Happy Birthday.
Daughters are blessings and you are my blessing. I am blessed to have you. Happy 21st Birthday dear.
You are my happiness and strength, whenever I see you I feel better. Now when you are entering to the world of adults, take care. Happy Birthday dear Daughter.
Happy 21st Birthday Wishes for Niece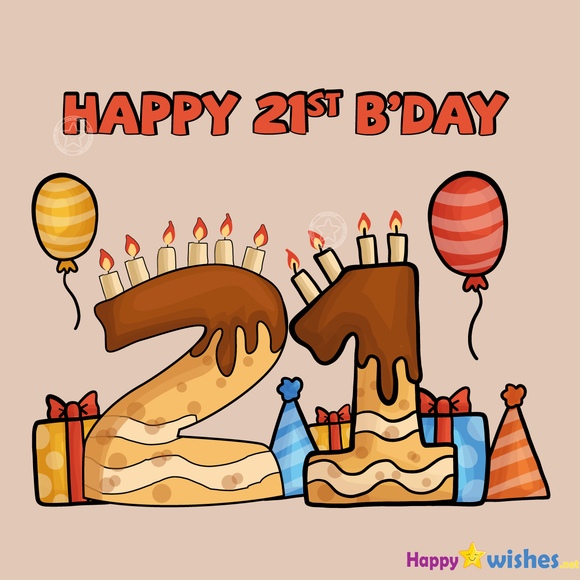 Niece can be a best friend and you have proved it. You are more than my daughter. Happy 21st to the naughtiest Niece of the world.
I want to see you smiling always; I always wish a happy and joyful life ahead. Happy Birthday Dear Niece.
I have never ever met with a cute niece like you,
You are caring and sensitive at the same time,
I love you a lot dear niece,
Our relationship is adorable,
Happy 21st Birthday dear.
You are not my niece but you are like my naughtiest friend. I enjoy your company a lot. Happy 21st Birthday dear.
Dear Niece,
You are a cute angel,
I love your cute and innocent face,
You are lovely,
Wishing you a fun filled 21st Birthday.
Happy 21st  Birthday Images
We are providing to you all the latest and energetic happy birthday images that you can share with your friends. These are the coolest images that you can send to your friend on their 21st birthday party.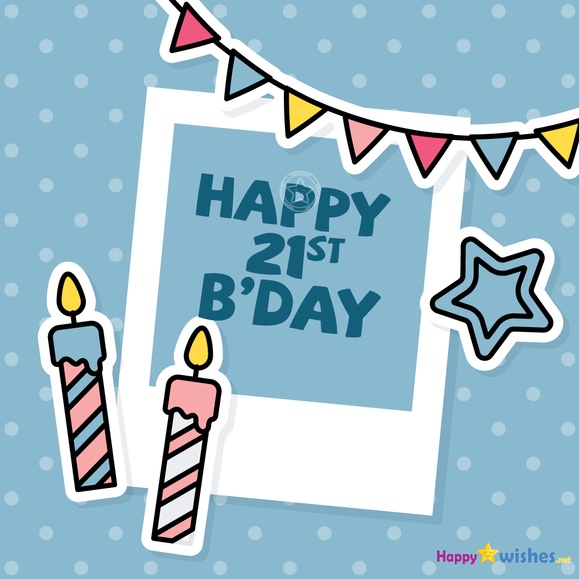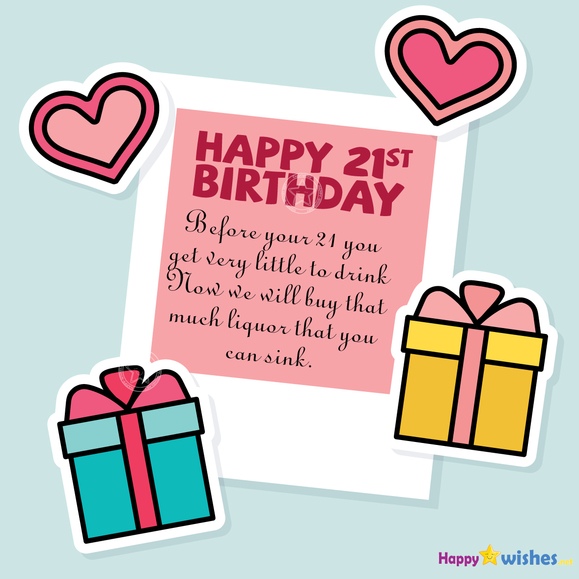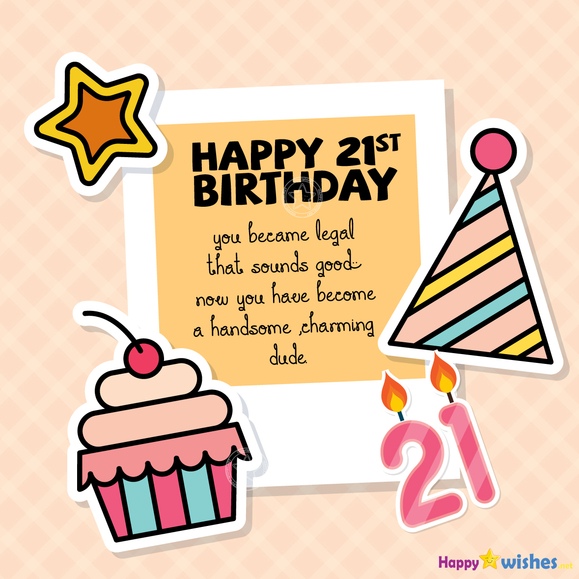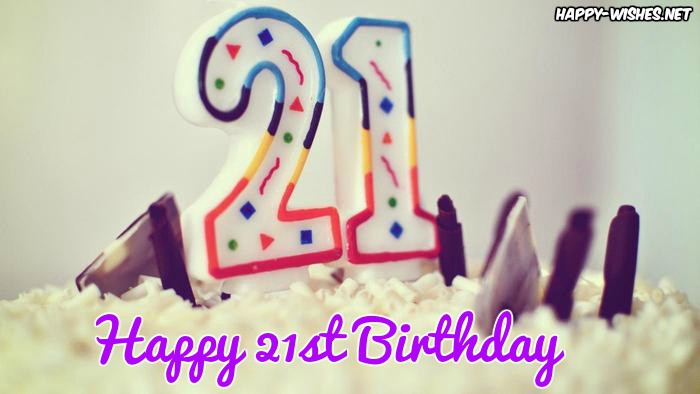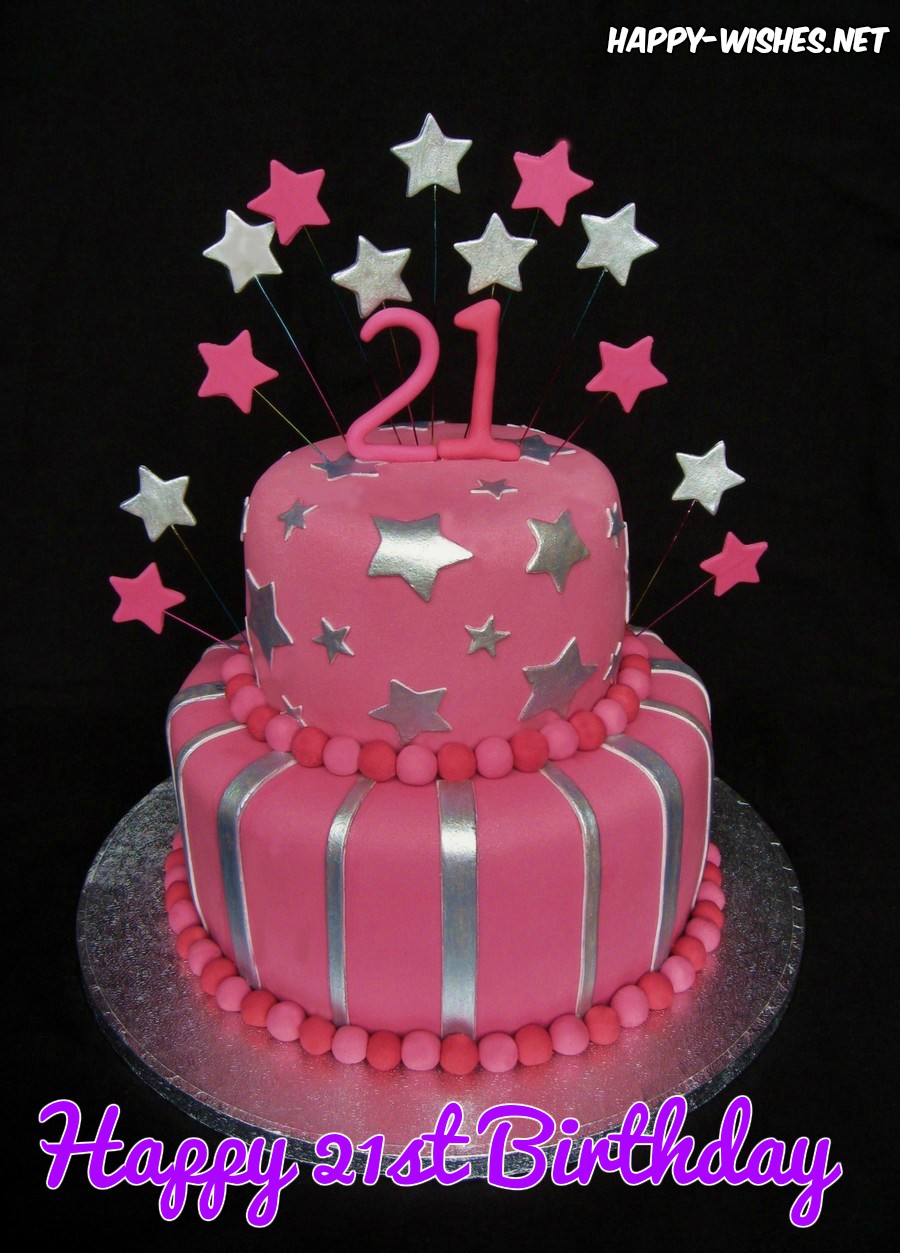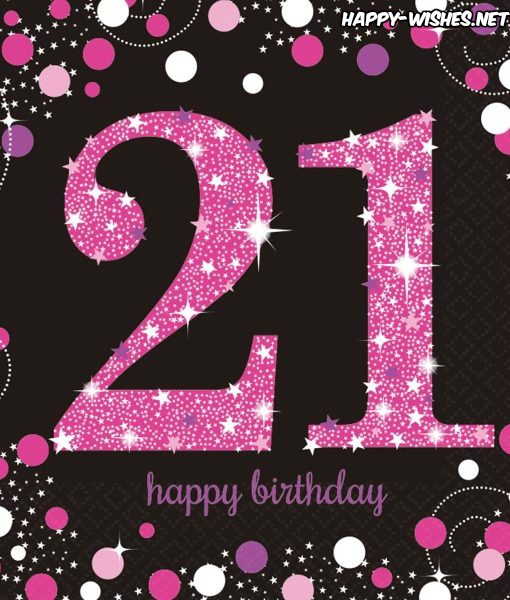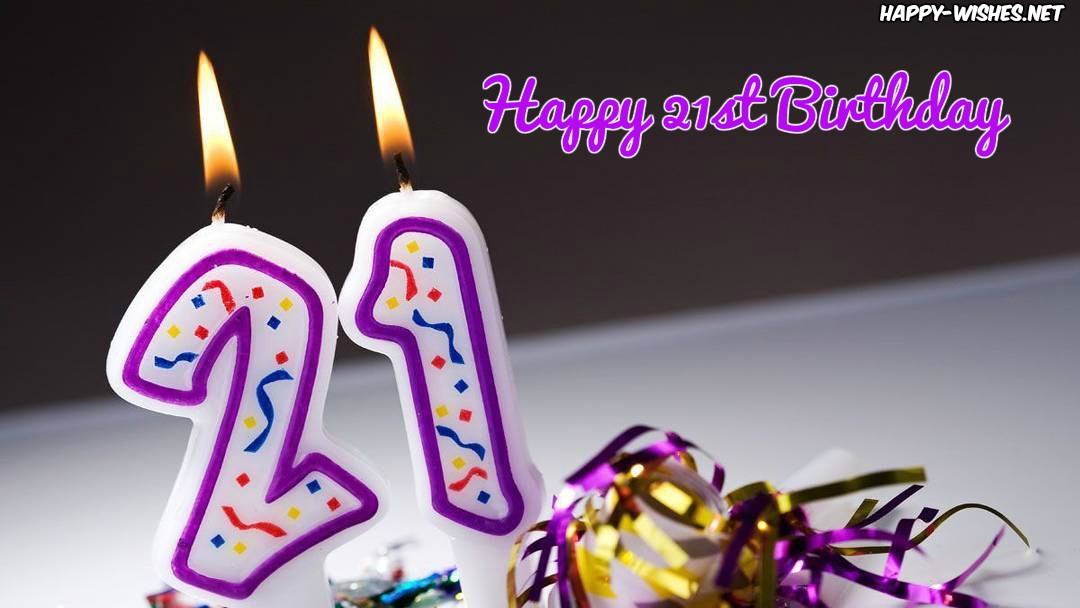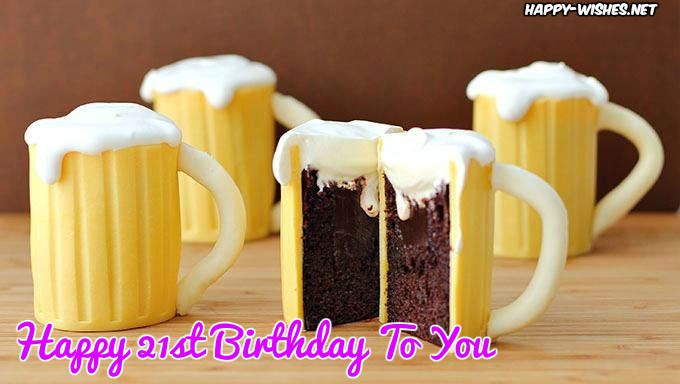 We get legal permission when we become 21. So that is why we are sharing all these happy birthday images with cakes and beers.
Happy 21st birthday memes
You can also share happy birthday funny memes with you friends on their 21st birthday.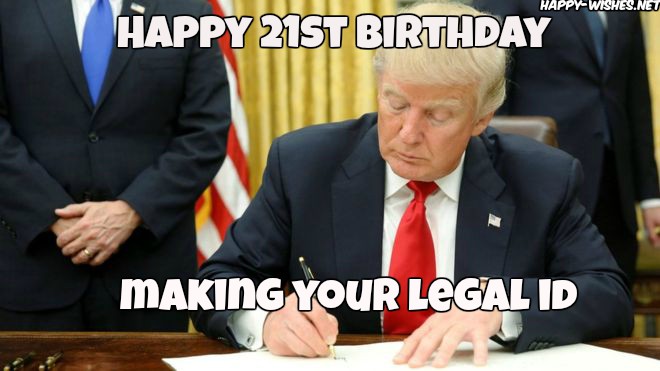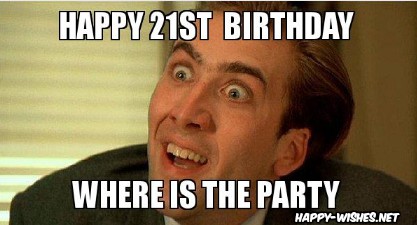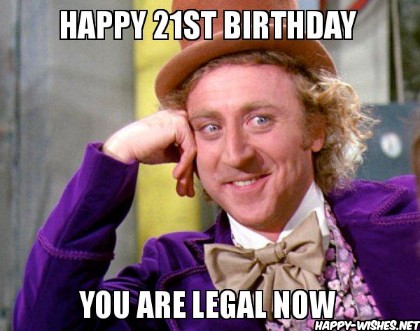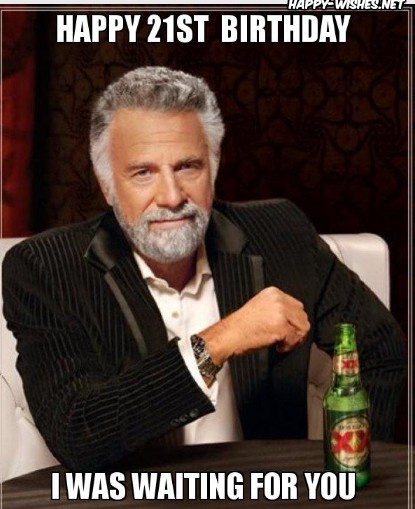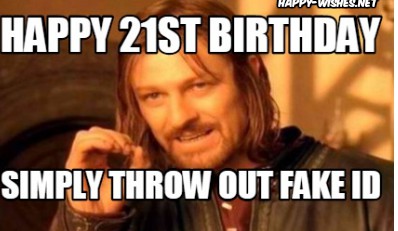 Being 21 is the age to celebrate. Send these happy birthday images to your friends and relative on their 21st birthday.You may also like our other articles like happy birthday wishes for Boyfriend, girlfriend, brother, and sister.