Is your son celebrating his birthday today?
Birthdays are truly special, especially if it's your child's birthday. Boys in general love surprises and are so easy to please. If it is your son's birthday, you can surprise him in so many ways. You can bake him a cake, throw him a party or get him his favorite toys and games.
But none of this can be as special as penning down your thoughts for him. A son is one of the best gifts of your life. Sometimes we forget to express what he means to us. His birthday is the ideal occasion for you to tell him how special he is and how much joy he brings to your life. We have put together some wishes that you can share with your son on his special day. Make his day truly memorable and let him know how you truly feel.
Happy Birthday Son Quotes
Wishing the world's best son, the world's best birthday. May this birthday be everything you ever wished for.
We may or may not be the ideal parents, but you, my son are definitely the best son ever. Happy birthday.
You make every day a rollercoaster ride for us. There is never a dull moment with you around. Have the happiest birthday and year ahead.
I thank god every day for blessing me with the most incredible child on the planet. A very happy birthday to you.
The love, adoration, and appreciation that I feel for you every day is inexplicable. May you continue to smile, now and forever.
No matter how old you grow, you will always be our sweet little boy. Your infectious smile always lightens up our day and lives. Happy birthday, son!
Thanks for making us the best parents, by being such a perfect child to us. Happy birthday.
We are so lucky to have the most amazing child for a son. May you achieve pinnacles of success all your life. Wishing you a very happy birthday.
I get to see a little bit of me in you, with every passing day. As you grow older, my hope is to see you become the best possible version of yourself. Happy birthday.
No matter how old you grow, I will always see you like my little angel tugging on to my finger. I wish you the best birthday of your life.
A very happy birthday to the best boy ever. You have the most angelic eyes and a pure heart. We love you.
Thanks for making us smile every day. I hope we can make you smile today and that you have a happy day and year ahead! Happy birthday!
Dear Son, no matter what you choose in life, or where you go, you can always fall back home when you need us. We love you and are so proud of you. Happy birthday.
Having a son as great as you has changed our lives forever. Happy birthday baby boy!
You are the most charming, handsome and smart kid a parent could ever ask for. You have made our lives beautiful by your mere presence. Happy birthday.
When you smile you make us happy
when you cry we become sad
A very happy birthday son
from your mom and Dad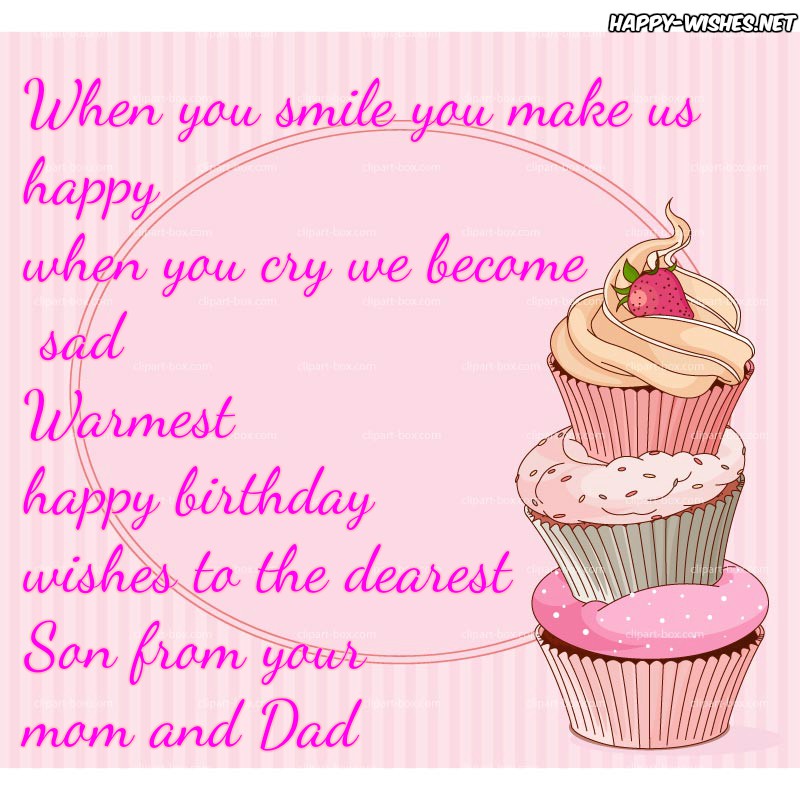 When I see in the eyes of my son
I forgot all the worries of life
Happy birthday son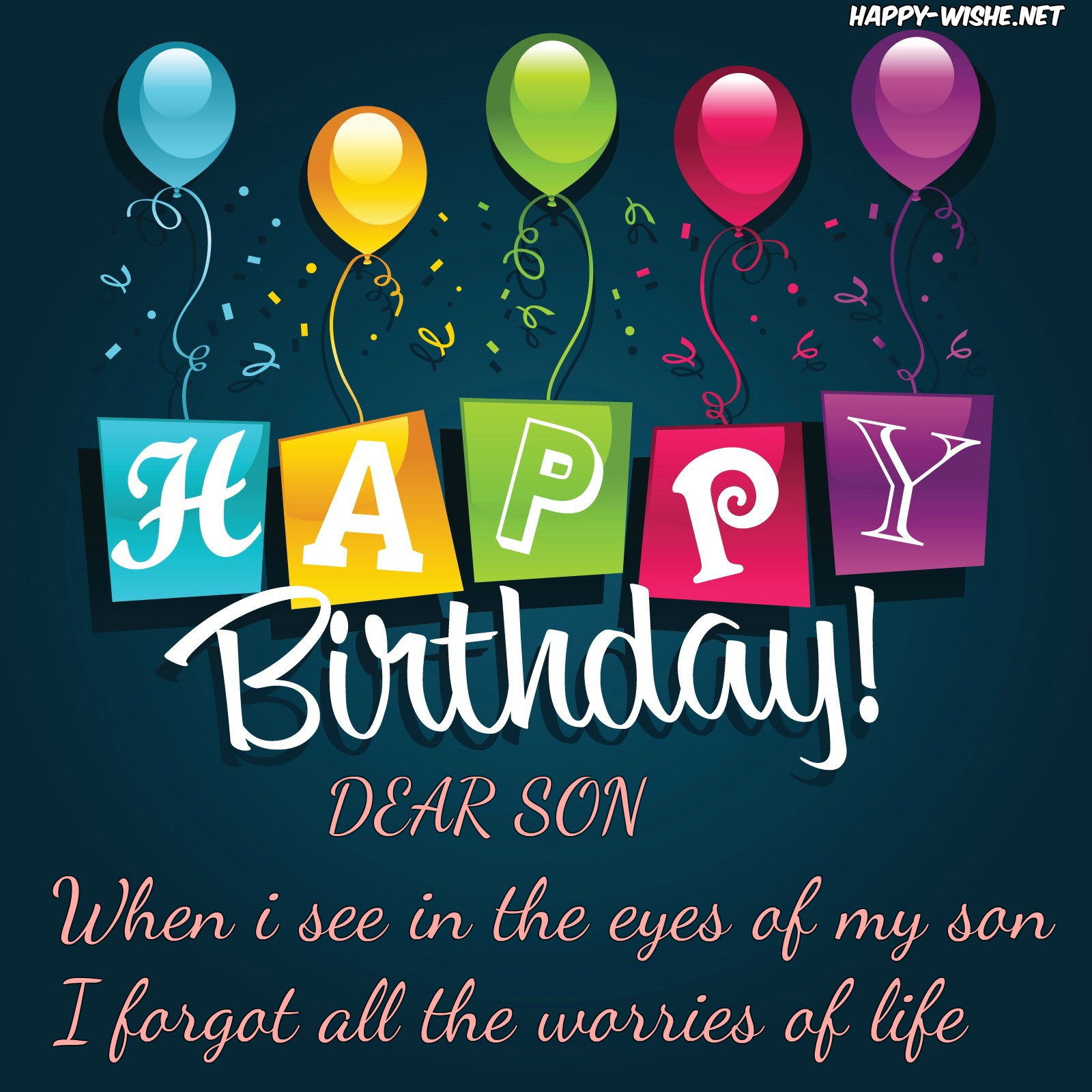 It is said that happy moments have a short time span, But My happiness increases daily when i see my son growing
Happy birthday son
Funny Birthday quotes for son
Happy birthday to a beautiful son who gets all his beauty from his parents.
You may be growing older, but you have nothing to worry about. You'll look as amazing as your parents even when you age. Happy birthday rock star.
Thank you for teaching us the true meaning of tolerance and patience. These were just mere words until you walked in our lives. Happy birthday, son.
When you get sad, so do we. When you get broke, so do we. May you realize you are old enough you get yourself a job this year. Happy birthday.
On your birthday this year, I am gifting you coupons worth a week of no house chores. Could this birthday be any better?
Thanks for blocking me on Facebook, so I cannot upload your lovely childhood pictures. Happy birthday nevertheless.
Start your birthday by clearing the clutter out of your room. Just kidding! Have a great birthday and may all your confusions die away this year.
Count your blessings.
Not your girlfriends.
Happy birthday, son!
Happy birthday to a superhero. You are lucky that I was born great and decided to rub off on you.
Here is your first aftershave, ever! May you always remember this gift and this year. May you grow into a wise and beautiful bearded man! Happy birthday!
Happy birthday you little boy. May you finally grow a beard this year!
I know you find it difficult to show your emotions, but we have all seen you cry during movies. May you learn to embrace your emotions as your grow old. Happy birthday baby.
You can pretend to be a big boy, but as long as you eat choco pops for breakfast, you will be a little toddler in my eyes. Happy birthday!
Wishing you many girlfriends this year. Happy birthday young man!
I wanted to wish you good luck. But you already have plenty of it with parents like us. Happy birthday son!
Birthday wishes from son from mom
To my darling son, who has always been there to love and support me, wishing you a very happy birthday.
You are the most precious gift that heavens could have bestowed upon me. You make me a better person. Happy birthday.
You are my baby. No matter how old you grow, I will always see you as my baby. A very happy birthday to my son!
I can hardly believe that my little bundle of joy has grown up to be such a positive ray of hope for everyone around him. Wishing you a very happy birthday my son.
Cakes, candles and, gifts are all one side, and my love for you is on the other side. I am so happy to see you smiling today. May this year be all that you always hoped for. Happy birthday.
Son, you sum up my entire world. Happy birthday!
Happy birthday my child. May you get what you desire. My wish for you is that you always reach for the stars and never settle for anything less.
May God always bless you with good health, happiness and positivity. Happy birthday!
You have such a beautiful personality. Your good nature and kindness towards others, make me so proud of you as a mother. May you never change. Happy birthday.
I am proud to see you achieve so much in life. You are still little but your achievements are huge. Happy birthday, son!
You are the blessing, God bestowed upon us, all those years ago. Our lives would be incomplete without you. Thanks for being our bundle of joy. Happy birthday.
You are the silver lining behind every dark cloud. Coming back to you at the end of the day is the best part of my life son. Happy birthday.
You may soon run out your toys but in my heart, you will forever be my little boy! Happy birthday, son.
They say the bond of a mother and son cannot ever be broken. You are my friend before anything else and I hope you can always confide in me. Happy birthday baby boy!
A wonderful life awaits you, my boy. Have the most fun filled year ever. Happy birthday!
Birthday wishes From Son from dad
You are a big man now. Strive to be like your old man and you shall be great! Happy birthday.
May every dream of yours come true and lead you to an amazing future. Happy birthday, son.
You make me feel young with your infectious energy and enthusiasm. May you never bog down and always face the world with grit. Happy birthday.
Thanks for not blocking me on Facebook son! A very happy birthday to you. May you always be happy and content.
I decided to take a holiday in honor of your birthday today. My son's birthday is no less than a national holiday! Happy birthday young man!
I wish you can garner the strength to face life's challenges. May you grow up to be a man who never compromises his principles and values. Happy birthday.
Your name seems to be misspelled. You are not our 'son', but our 'sun' that brightens up our life every day. Happy birthday.
Happy birthday, son! You know I am old school so I am sending you a personal note, instead of writing on your social media feed.
I can never stop my public displays of affection for you, son. You are my hero, my star and I am so proud of you. Lots of love from your dad.
I wanted to be a role model for you. But I feel like you have become a role model for me. Thanks for being so great. Happy birthday.
The best memories of my life revolve around you my son. You have brought so much happiness to my life. Wishing you a fantastic birthday.
My entire universe can be summed up in three words – SON. May you have the most wonderful birthday my angel.
It amazes me that you are finally taller than me on this birthday. May you also be a better man than me in all aspects. Happy birthday!
Always remember that I have your back. Always and forever. Have a happy day son!
Every father wishes for his son to be taller and wiser than he is. Congrats for achieving the first part. We both know you have a long way to go still. Happy birthday!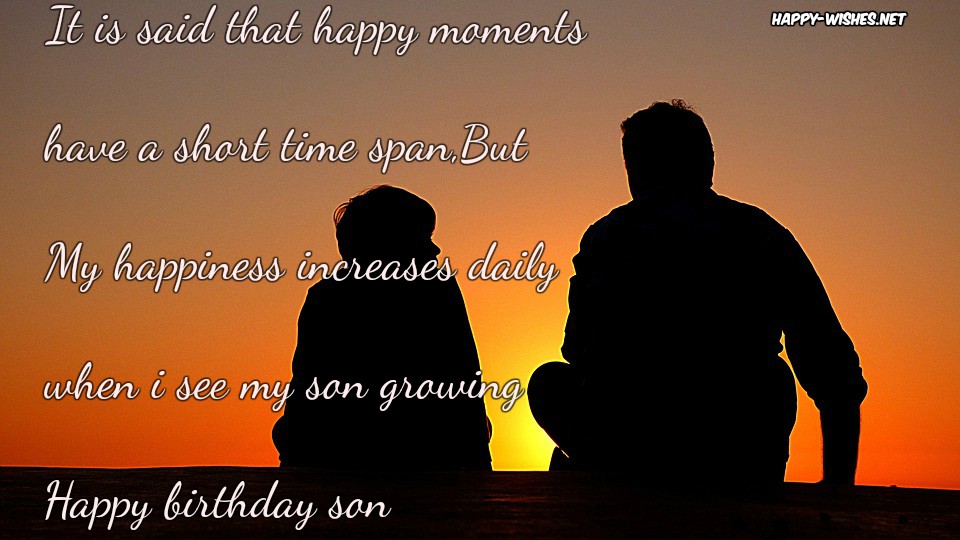 Whatever situations you face
good or bad
Don't worry at all
just call "DAD".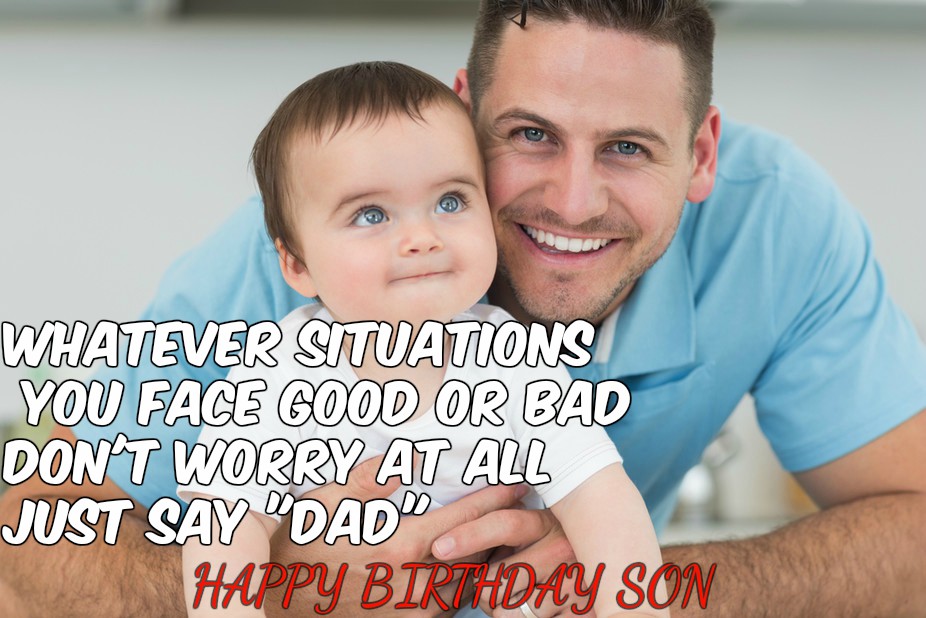 Thanks for standing right on my expectations
thanks for giving respect to us
you are truely a best son.
Happy birthday son.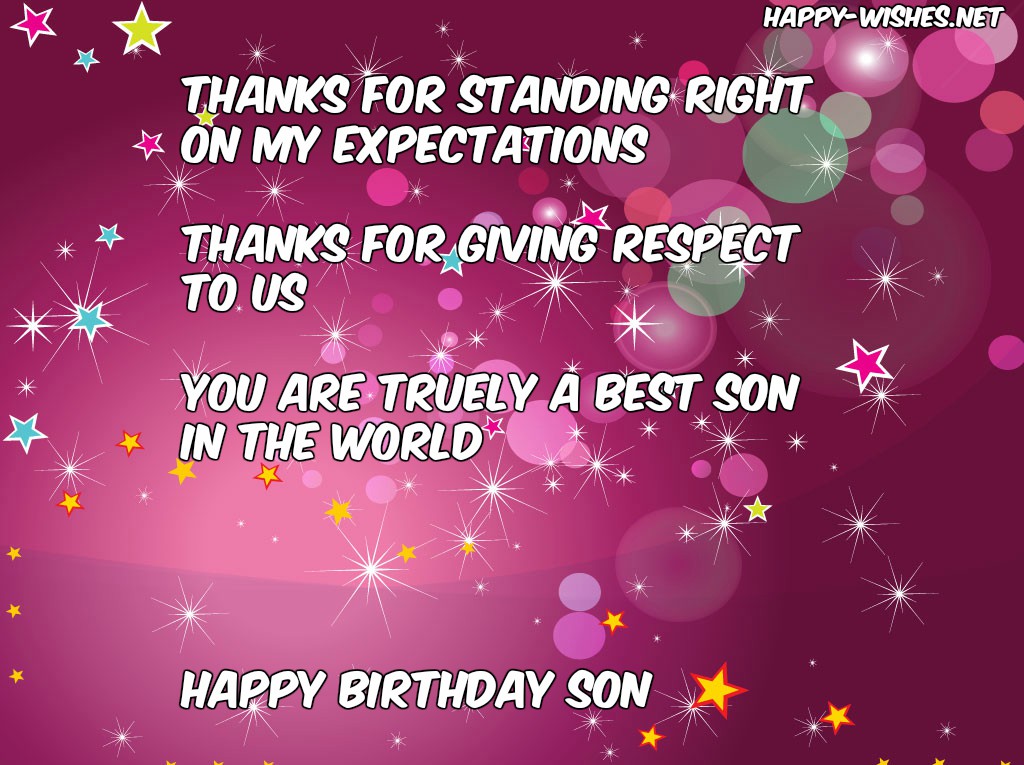 Happy Birthday images
In this section, we will provide you all the best happy birthday images for son, we provide you all the latest Happy Birthday quotes for a son. These are very beautiful birthday images that you can share with your son on the most special day of his life.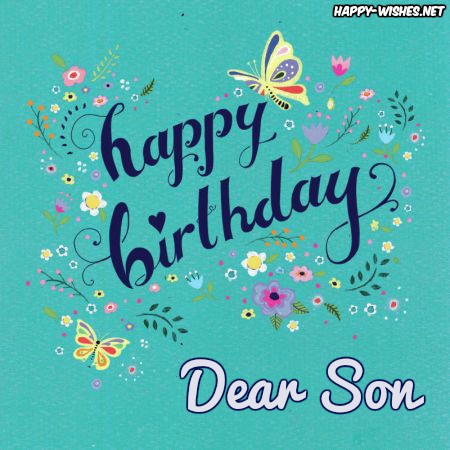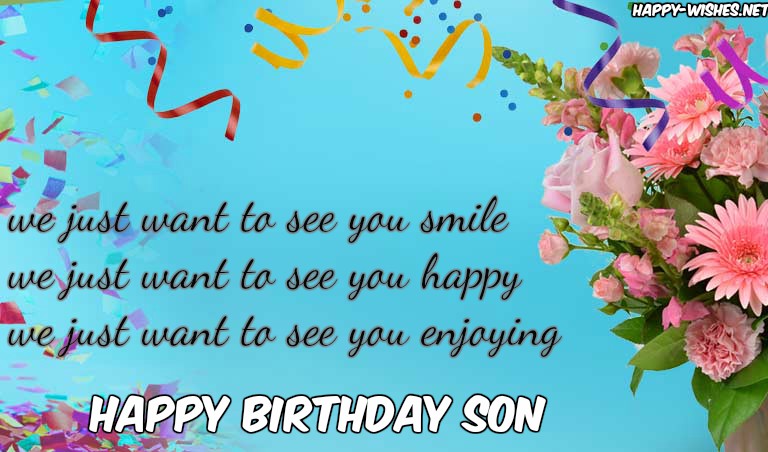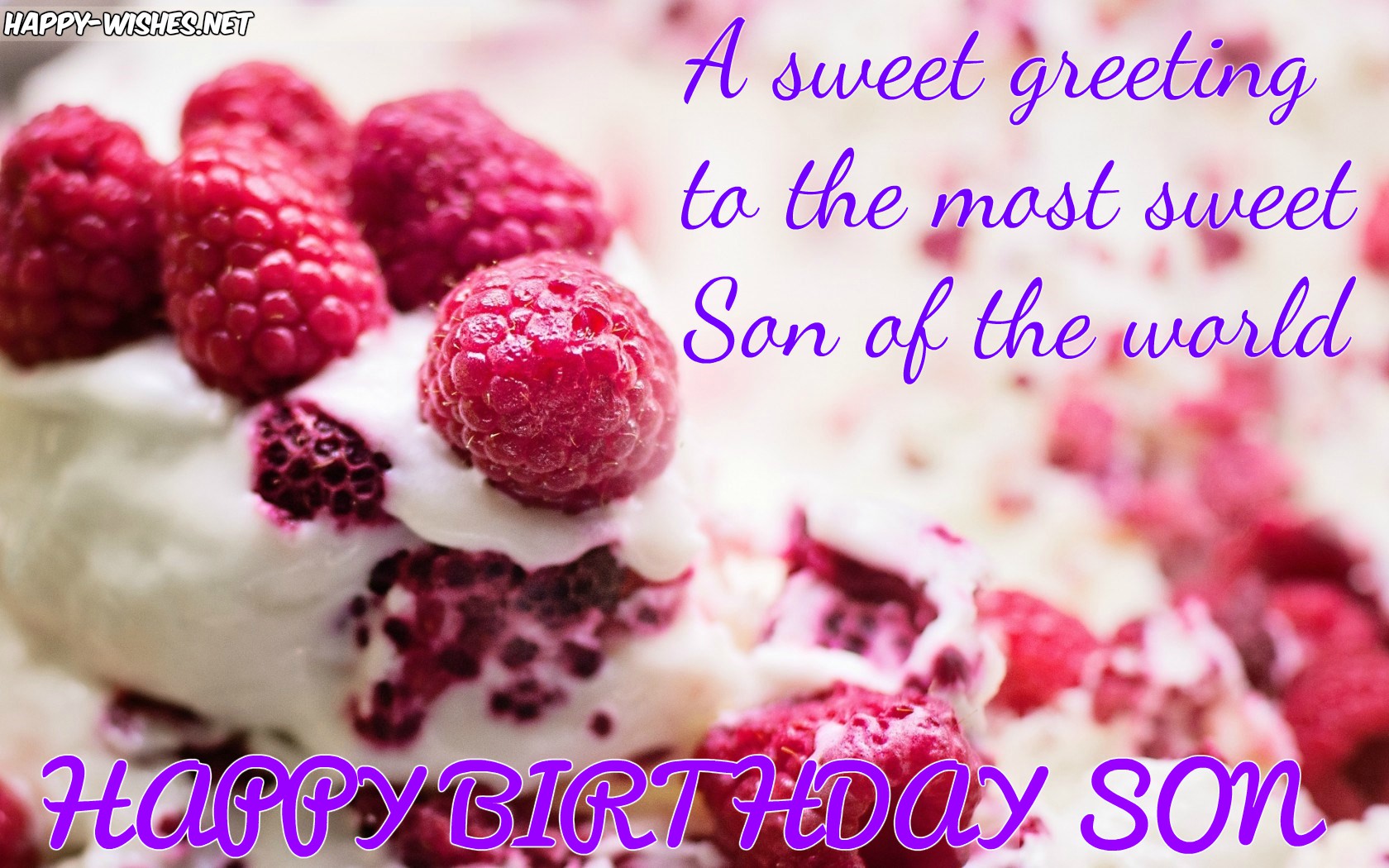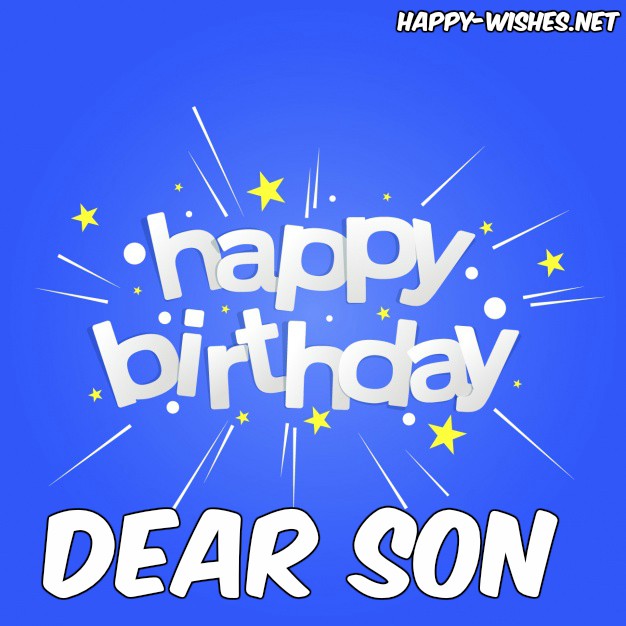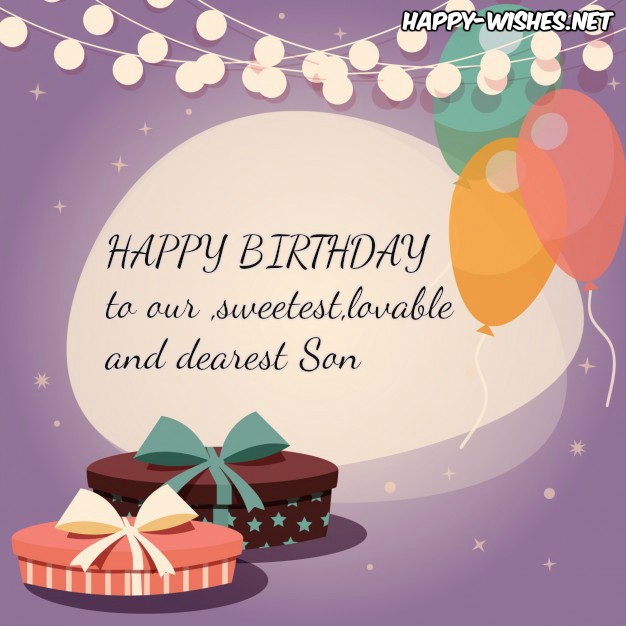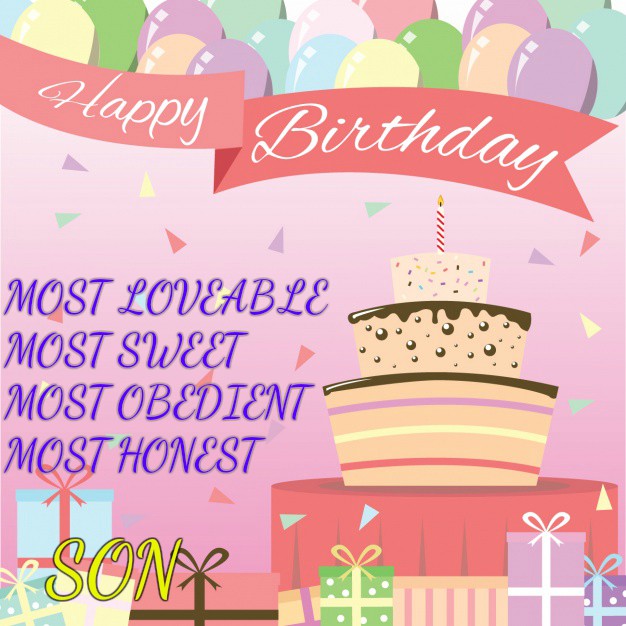 All of these images are so beautiful and eye relaxing. These images will be liked by all of your family members.
Happy Birthday Son memes
We provide you all the latest and trending Happy Birthday memes for son on his birthday.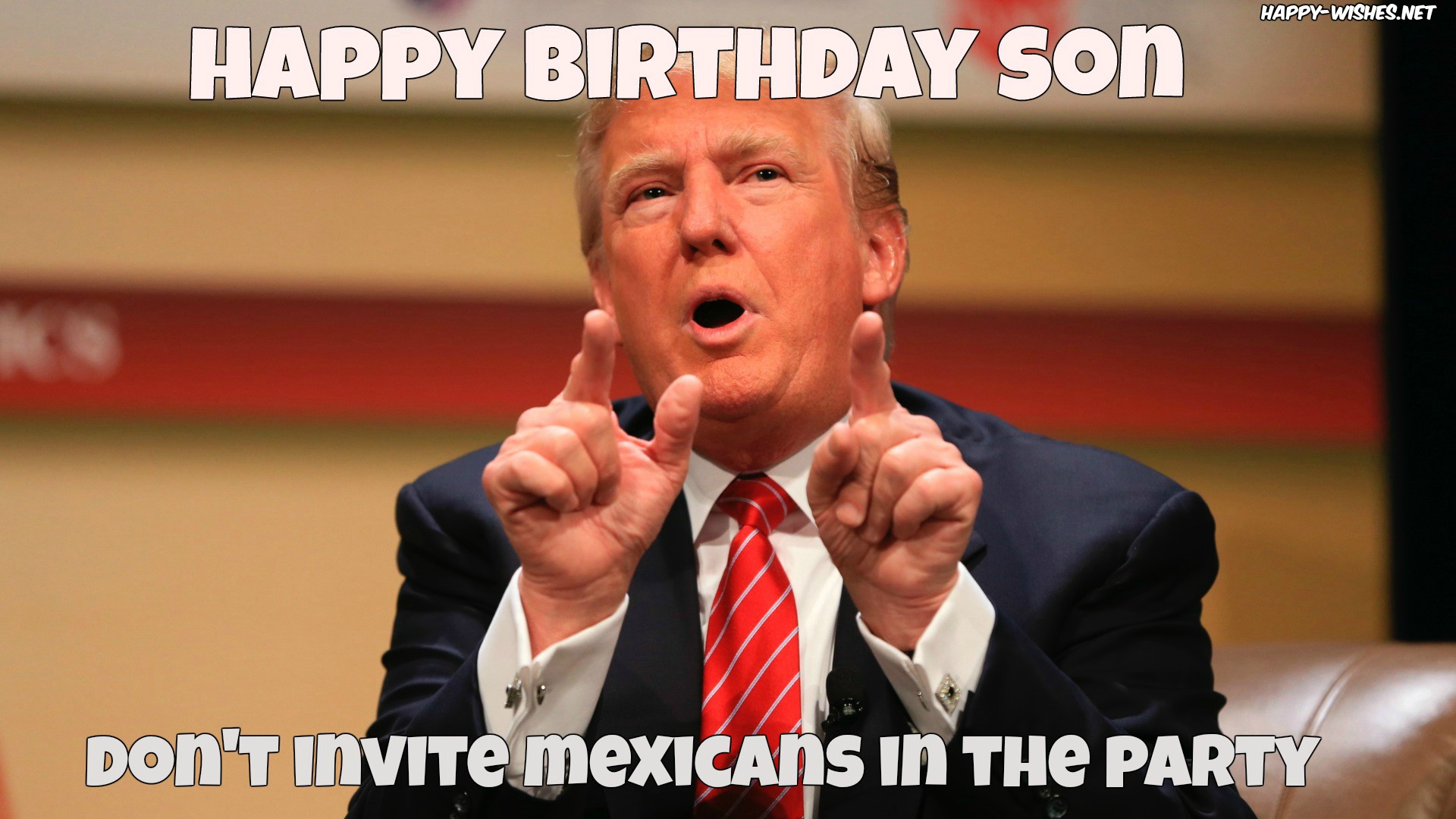 We all know about the views of trump on Mexicans. Here is a very nice meme on that topic.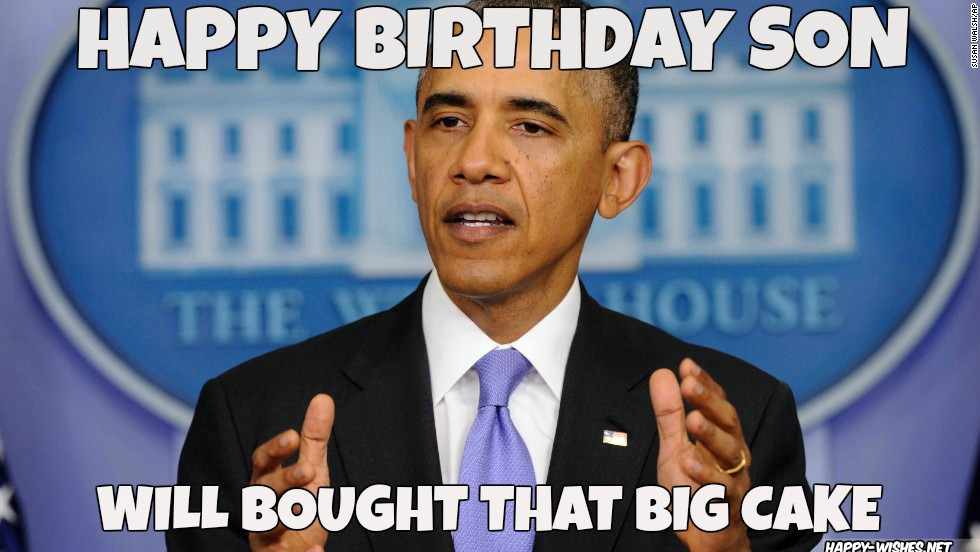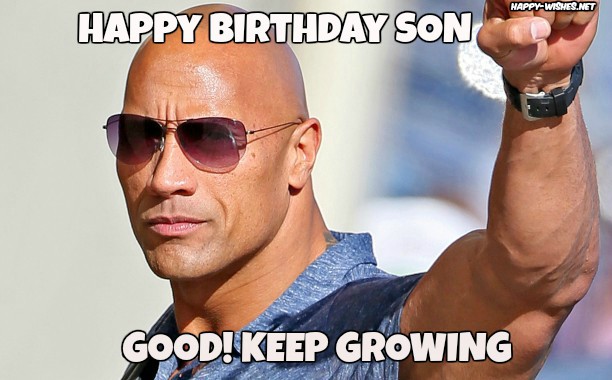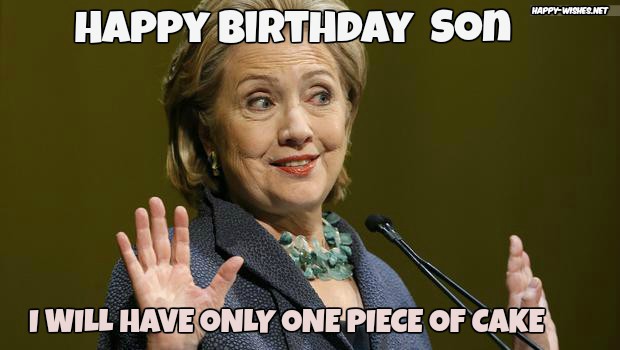 We hope you like all these happy birthday memes for the son. We provide happy birthday wishes on the birthday of every family member and friends.  You may also like articles like 50 best happy birthday memes.